There are new crypto predictions out these days, and below, you can see the most important ones about the price of BTC and ETH.
BTC and ETH price prediction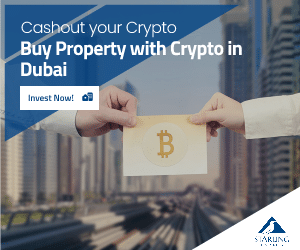 It has been just revealed that there is a popular crypto analyst who is breaking down Bitcoin (BTC), Ethereum (ETH), and the rest of the crypto markets after a busy week.
The crypto markets have been tumultuous this week, and this has been mainly happening in response to the U.S. Securities and Exchange Commission's (SEC) two lawsuits against Coinbase and Binance.
In response to the volatility, widely followed crypto analyst Michaël van de Poppe said recently that BTC needs to remain above $26,100 to avoid further drop-off.
"Bitcoin is still holding onto the range low, but the price action is simply disgusting.
Needs to hold above $26,100 to avoid a cascade."
The same analyst has also addressed the leading smart contract platform, Ethereum. Van de Poppe says ETH needs to break and hold the $1,850 price level.
"Good bounce on Ethereum, but we'll definitely need to see it break $1,850."
Solana price prediciton is out
In a new interview with Paul Barron, the pseudonymous host of InvestAnswers made sure to state the fact that the Solana ecosystem is undergoing impressive upgrades.
"What amazed me about Solana early on – we're talking 25, 26 months ago – was I was looking for an ETH killer to protect my ETH position. If there was something coming for it, I needed to be on it. But the type of developments that they have done over those last 26 months – mind-blowing, absolutely crazy."
He also said the fact that the improvements to the blockchain project, like Jump Crypto's open-source validator client Firedancer would boost scalability and network processing times.
"But what's really intriguing to me is this, is how they're going to scale as they go forward with Firedancer and they have a thing called side-scaling and this basically will change exactly how they go forward."