According to the latest price predicitons, it seems that people are pretty optimistic about the prices of BTC and ETH these days. Check out the latest reports about all this below.
BTC and ETH price prediction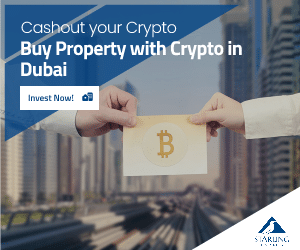 It's been revealed that there is a popular analyst and trader who is detailing the path forward for the two most important digital assets, Bitcoin (BTC) and Ethereum (ETH).
Regarding Bitcoin, it's been revealed that the crypto analyst Altcoin Sherpa said in a new video that if the flagship digital asset rises above the 2023 high of around $24,200, it would indicate that it is in a bullish phase.
"So we consider this high around $24,000: if it breaks that area cleanly… like a solid break to like $26,000 or something at that point I think that we can see it coming back down, going higher and just continuing up… That, in my opinion, would be a clear bullish market structure at this point."
The pseudonymous crypto analyst and the trader also made sure to explain the fact that a lower high would be a bearish indicator for Bitcoin.
"You know, there's some bearish indicators where you know, if we hit a lower high, comes back up to say $22,000, $23,000 and then just brings us down or just breaks down here, obviously at that point we're just going to go down to $20,000."
Bitcoin is about to start a new leg up
According to the latest reports, it seems that a popular crypto strategist believes that Bitcoin (BTC) is gearing up for a fresh rally. This could happen after the king crypto lost over 10% of its value over the past weeks.
Analyst Jason Pizzino said recently that he believes Bitcoin is still bullish, but he thinks the top crypto by market cap can go lower in the short term.
At the moment of writing this article, BTC is trading in the green, and the king coin is priced at $23,786.