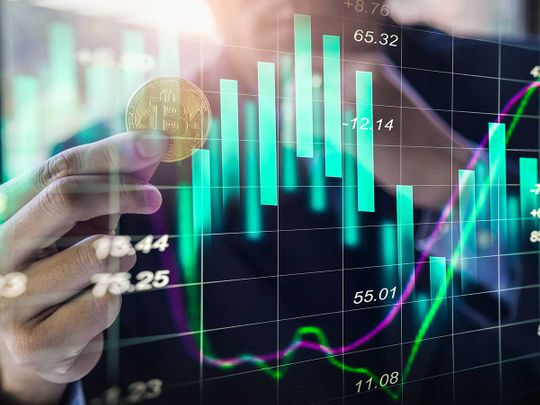 There are all kinds of optimistic price predicitons about the most critical coins out there despite the multiple market corrections.
It's been just revealed that the relevant latest ones come from crypto trader Justin Bennett.
He revealed where he sees Bitcoin (BTC), Ethereum (ETH) in the coming days and weeks.
BTC, ETH price predicitons
He said that regarding BTC, the first resistance level the king coin will come up against if it keeps going up is at $45,600.
He explained that if the $45,600 resistance level becomes a support area, then Bitcoin could rally to above $50,000.
He also said that if a "more bullish scenario" is realized, Bitcoin could surge by over 35%.
"If we were to see Bitcoin get above $45,600, test $53,000 or even $50,000 up here then that could very well set up an inverse head and shoulders where we get a move up above $60,000 later this year."
He basically said that he is bullish on Bitcoin as long as the price stays "above that $40,000 to $42,000 area."
Bitcoin is trading at $43,139 at the time of writing.
Regarding Ethereum, Bennett says that the current resistance level for the coin is around $3,170 while the next one is around $3,600.
"Any rotation into $3,170 should trigger a bounce, it should attract buyers. Now the next resistance area to watch for Ethereum is going to be right around $3,600."
He explained that Ethereum will need to close above the $4,000 price on the weekly chart to confirm a bullish trend.
"Now $4,000 is going to be the big test for Ethereum…It's going to have to get back above this area [$4,000] in order to turn bullish again."
At the moment of writing this article, ETH is trading in the green and the coin is priced at $3,326.
Stay tuned for more news and make sure to keep your eyes on the crypto market and the prices.