It's been just reported the fact that BTC and ETH are getting ready for rallies while the Fed is gearing up for rate cuts. Check out the latest reports about the matter below.
BTC and ETH to see rallies ahead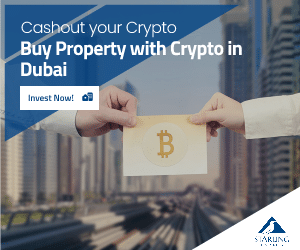 Anthony Scaramucci, the CEO of SkyBridge Capital, has predicted that Bitcoin (BTC) and Ethereum (ETH) are about to experience rallies following the Federal Reserve's recent pivot.
In an interview on Bloomberg Television, Scaramucci stated that he believes the Fed is no longer increasing rate hikes, which will relieve the pressure on risk assets.
Additionally, he foresees that the Fed will begin decreasing rates early next year.
"I do think the Fed is done hiking. I think that the inflation data was very positive, and it's likely to go lower over the next quarter… and I think it's very, very good for stock prices, very good for assets."
He continued and stated the following:
"But of course, what do people want for Christmas in America? They want a low-interest-rate mortgage. And if you look at housing data in the United States right now, those markets are quite sluggish. I think the Fed is going to respond to that. You'll probably see cuts in interest rates before the end of the first quarter. And so that's very positive for asset prices across the board."
Anthony Scaramucci, an American financier, has expressed his optimism about the future of Bitcoin, Ethereum, and other digital assets.
According to him, these cryptocurrencies are likely to experience an upward trend in the near future.
Scaramucci believes that the approval of a spot Bitcoin exchange-traded fund (ETF) by the U.S. Securities and Exchange Commission (SEC) could act as a catalyst for this crypto uptrend. If this approval happens, it will lead to a massive increase in demand for Bitcoin.
Additionally, Bitcoin is expected to experience a halving in April, which means that the supply of Bitcoin will be cut in half.
This lower supply and increased demand are likely to cause a rise in prices for Bitcoin, Ethereum, and a few other cryptos, as noted by the online publication the Daily Hodl.