Bitcoin And Ethereum To Explode By More Than 1,600%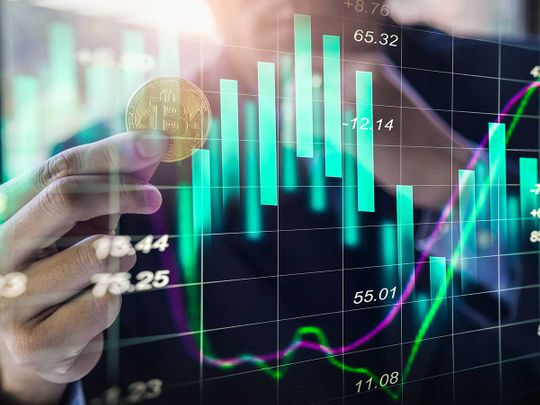 There are all kinds of optimistic predictions about the price of Bitcoin and Ethereum these days.
It's been just revealed that the CEO of an investment firm with billions of dollars in assets under management predicted that the price of BTC will be hitting seven figures while Ethereum will reach six.
U.S. Global Investors head Frank Holmes said that due to Bitcoin's scarcity and growing adoption, the king coin can appreciate by around 1,600% from current levels over the next decade.
"It's Metcalfe's Law. And because Bitcoin is capped at 21 million coins and Metcalfe's Law says that the price can grow exponentially."
He continued and explained the following:
"And what's happened, and has continued to happen by other channels and what happens with PayPal – PayPal allowed investors to buy fractions. And then as it went up, they could peel off a piece and buy a new TV. Or a car. So the idea that with Robinhood you can buy a fraction… you don't have to pay $68,000, you could pay $680."
He shocked everyone when he said the following:
"So I think that it could easily be a million dollars, down the road. Might be in the next 10 years."
Bitcoin is trading at $58,725 at time of writing.
ETH could grow by 2,250%
He also addressed ETH and says that he wouldn't be "surprised" to see Ethereum appreciate by about 2,250% from the current levels.
"It's a $100,000 [for Ethereum]. It's because the supply is locked. Anytime you cap supply and there's a greater adoption then these prices will grow as Metcalfe's law suggests. We'll grow exponentially and that's what we're witnessing."
An important person in the crypto space is addressing ETH and said that a break below the $4,000 level, specifically $3,952, would cause him to flip bearish for the medium term.
Crypto analyst Cred explained the following about the price of ETH:
"Ethereum's seamless march has seemingly been interrupted. In other words, the market is still above weekly support at $4000 (good) but daily trend just broke down (less good)."
Stay tuned for more news.