Bitcoin and Litecoin will see strong rallies ahead. Check out the latest reports about this below.
BTC and LTC to see strong rallies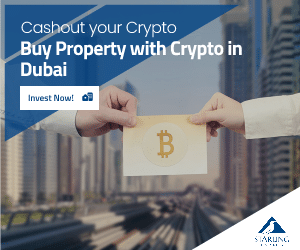 A popular crypto analyst is forecasting potential surges for Bitcoin (BTC) and peer-to-peer payments network Litecoin (LTC).
Pseudonymous crypto strategist Loma said recently that he believes Bitcoin will eventually take out resistance at around $28,800.
However, the catch is that the breakout could take time and BTC may test the patience of Bitcoin bulls.
"Ideally if this consolidation continues upwards, we do NOT get anymore opportunities to load spot buys in the $26,500-$25,500ish level."
He continued and said:
"Most likely scenario is a crab environment sandwiched between daily highs/daily lows before going higher.
• If not positioned, build positions via range trading.
• If you're already in, this should be more a test of patience than anything else."
Bitcoin makes headlines following important announcement
It's been reported that the Bitcoin whitepaper is speeding down a Formula 1 racetrack in Melbourne this weekend.
Kraken, which earlier this week announced that it was partnering with Williams Racing to become its first-ever official crypto and web3 partner, is placing the opening excerpt of the nine-page document on the team's cars that will be competing at the Australian Grand Prix.
Mark Yusko on Bitcoin
Accoridng to the latest reports, it seems that Morgan Creek Capital CIO Mark Yusko says that a US government ban on Bitcoin (BTC) would not stop the king crypto in its tracks.
In a new interview with Paul Barron, the crypto veteran explained the fact that people are wrong when they suggest the government could ban Bitcoin.
He said the fact that US Bitcoin holders are just a small portion of global BTC holders and the king crypto would continue to thrive if the federal government prohibits it. Stay tuned for more news.