It's been revealed by more analysts that the Bitcoin bear market could be over by now. Check out the latest reports about 3 important signals that hint at this really essential point.
Bitcoin bear market could be over  – 3 signs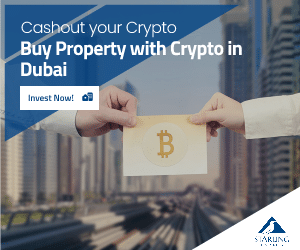 Blockchain analytics firm Glassnode is offering 3 on-chain indicators that suggest the Bitcoin (BTC) bear market is in the rearview mirror.
Glassnode first looks at the stablecoin supply ratio (SSR). Just in case you don't know, this tracks the rotation of capital between Bitcoin and stablecoins.
A spiking SSR shows the fact that investors are taking the plunge as they use stablecoins to purchase BTC.
According to Glassnode, the metric shows that capital is rotating into Bitcoin from stablecoins. This is reminiscent of the final chapter of the 2018/2019 bear market.
"Currently, we note a significant transfer of capital to the Bitcoin asset, akin to the twilight of the 2018 bear market and the 2021 rounded top."
Glassnode also points out Bitcoin's realized profits-to-value ratio (RPV) indicator:
"The RPV ratio collapsed to prior cycle lows, suggesting much of the exuberance from the bull has been flushed out."
The third indicator that Glassnode says suggests the Bitcoin bear market could be over is the amount of BTC held at a loss.
"Since the market lows set during the FTX collapse, a total of 4.283 million BTC have returned to an unrealized profit.
This provides an indication of the volume of Bitcoin that has transacted, and changed hands between $15,500 and $22,300."
Regarding the price of Bitcoin today, at the moment of writing this article, BTC is trading in the red and the king coin is priced at $22,927.
For many institutional investors, crypto's volatility is a money-making opportunity, regardless of its direction.
Stay tuned for more news from the crypto space and make sure to check out the prices in the market as well.