Bitcoin (BTC) Is About To Start The Next Parabolic Cycle, Says Chief Analyst Of eToro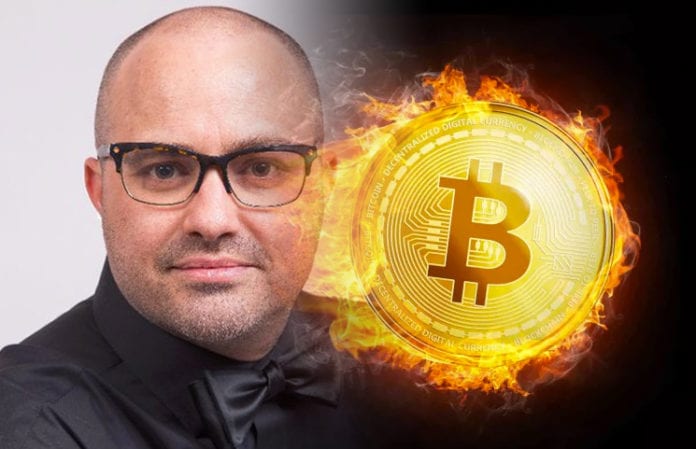 This year there have been a lot of Bitcoin-related predictions, and most of them have been pretty bullish.
This trend seems to become extended as such predictions continue, especially after this year's bulls.
Yesterday, the chief analyst of eToro trading platform, Mati Greenspan spoke to Bloomberg and had some pretty exciting things to say.
Greenspan suggested the reason for which the recent BTC surge took place and the correction that came after it as well.
The next parabolic cycle is about to begin
Greenspan believes that Bitcoin's price is going through successional parabolic cycles and the significant corrections/retracements such as the one from the past year when BTC lost about 85% of its value dropping from almost $20k are part of these cycles.
The expert said that the market is about to begin a new surge, and we have already witnessed its start with the bulls from the past days.
He also explained that the recent setback in price is a natural part of the process.
We're racing towards mass adoption
The host asked whether BTC is growing on news, Greenspan did not agree and said that price moves trigger news and not the other way around.
The mass adoption of crypto was also a subject that has been addressed, and Greenspan mentioned Microsoft, which is about to use BTC's blockchain for securing customer personal data. He also mentioned Starbucks and Whole Foods.
As we recently reported, big name retailers including Amazon-owned Whole Foods are now accepting Bitcoin and other digital assets.
"The retail initiative comes via a partnership between Flexa, a payments startup, and Gemini, the Winklevoss-owned digital currency company. It works by piggy-backing on the digital scanners that many big retailers use to accept phone-based payments from their apps and from digital wallets like Apple Pay," Fortune's Jeff John Roberts wrote.
I am a technical writer, author and blogger since 2005. An industry watcher that stays on top of the latest features, extremely passionate about finance news and everything related to crypto.
CEX.IO
Coinbase
Binance
Lasted news