Bitcoin (BTC) Surges To $5,106, Boosting XRP, Monero (XMR) And Other Coins – The "Perfect Storm" Is Rising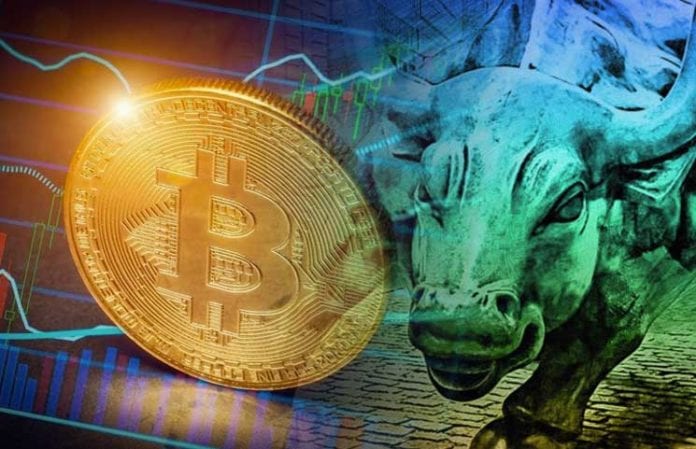 It seems that something great is happening in the crypto market because the coins have been rallying, triggering enhanced excitement from enthusiasts.
After it has been hovering at above $4,000 for more days, now it seems that Bitcoin (BTC) has been suddenly surging like crazy.
BTC reached $5,106 on Bitfinex
BTC was able to reach a high of $5,106 on Bitfinex which was reportedly a new all-time high for 2019.
This sudden volatility within the past 14 hours matched BTC's tight trading range over the last three months when BTC was swinging between $3,217 and $4,000.
The Daily Hodl writes that "The overhead view from Coin360 shows BTC is now trading around $4,692 at time of writing, up 14.19%. Ethereum is trading at $150.83, up 6.06%. XRP is trading at $0.3323, up 6.77%. Litecoin is trading at $67.42, up 11.17%."
Brendan Bernstein believes the "perfect storm" is building
Founding partner of crypto hedge fund Tetras Capital, Brendan Bernstein just said that he believes the perfect storm is gearing up for BTC and the cryptos.
He also presented his top seven reasons for which he's never been more bullish on BTC.
You can check them out in the tweet below.
Theres a perfect storm for BTC right now

– Democratic socialism
– MMT (Modern monopoly money theory)
– QE infinity
– 10k boomers retiring daily (entitlements skyrocketing)
– 2020 election
– US interest expense > tax receipts by 2022
– BTC halving in 2020

Never been more bullish

— Brendan Bernstein (@BMBernstein) March 29, 2019
Monero (XMR) surged as well
Monero has also been bullish, and it's currently priced at $63.48 (a surge of over 10%) on CoinMarketCap.
XMR related predictions have also been pretty bullish lately just like the ones targeting BTC's price.
Monero has been recently making headlines a lot, especially after its long-awaited hardfork which was basically a success.
The privacy features of the coin have been improved, and there were also reported other effects.
The hardfork was supposed to take place in the next few months, but it has been advanced due to the dominance of ASIC miners on the Monero network.
But the good news is that after Monero's hardfork, the dominance dropped by about 80%, as reported by data coming from 2miners.