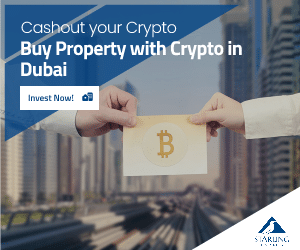 The crypto market looks pretty good today, with most coin trading in the green. Despite the massive volatility, the optimistic predictions seem to be going on.
Peter Brandt reveals his latest thoughts on BTC, XRP, and LTC.
Bitcoin to rise above $100,000
Peter previously said that BTC could rise to $100k in its current long-term cycle and now he said that the coin remains in a historic bull trend.
He said that BTC shows early signs that could climb a lot higher than 100k
"We can use this recent low that we've seen back in December that connects back to December 2018 as kind of now redefining the parabolic advance that could be in the process of developing now. And that has implications," he said.
Brandt continued and explained that "I don't want to get too far ahead of myself because I can make an argument here that I'm not sure really can be made yet – that we're going a lot higher than $100,000, and it won't be until 2021."
According to the online publication the Daily Hodl, Brandt said that BTC may be in a bullish symmetrical triangle that dates back to late 2017.
At the moment of writing this article, BTC is trading in the green and the most important coin in the market is priced at $9,367.16.
Bullish predictions for LTC and XRP
Brandt is also bullish regarding Litecoin and XRP.
Brandt explained that Litecoin is also showing signs of a potential bullish triangle which is similar to the one of Bitcoin.
At the moment of writing this article, LTC is trading in the green, and the coin is priced at $70.72.
According to Brandt, XRP could also rise exponentially in value. But overall, he believes that the coin to watch is BTC, the kings of all cryptos.
XRP is now trading in the green as well, and the coin managed to surpass $0.25.
We recommend that you head over to the original article posted by the Daily Hodl in order to see some graphs as well.