Bitcoin (BTC) Vs. MasterCard, PayPal, And Visa: Comparing Payment Methods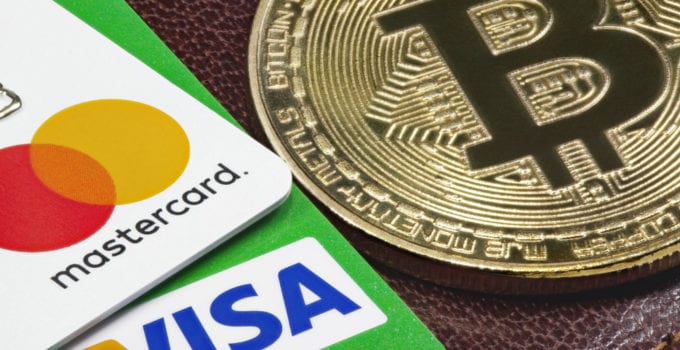 Bitcoin and other digital assets are known to be trying to disrupt the financial system.
Ripple, for instance, is SWIFT's main competitor and it's trying to eliminate the flaws that the traditional payments system has regarding transaction speed, fees, and security.
Now, Crypto data analytics platform DataLight issues a report comparing Bitcoin (BTC) as a method of payment against Visa, MasterCard, and PayPal.
Analyzing traditional financial indicators
The research examined traditional economic indicators such as annual price changes and changes in capitalization.
The analysis says that the traditional payment systems grew by 10% and Bitcoin posted a decline.
The research also addresses the total number of yearly transactions on the platform, as reported by the Daily Hodl.
"Visa led with 124 billion transactions while PayPal lagged in the last place with 10 billion transactions. Bitcoin posted the second highest level of transactions per year with 81 billion, higher than Mastercard's 74 billion yearly transactions," the online publication reports.
They continue and say that Bitcoin surpassed PayPal in total transaction and payment volume with $3.4 trillion, versus PayPal's $57 billion. Visa seems to be still the leader with $11.2 trillion, and Mastercard comes second with $5.9 trillion.
Regarding the number of Bitcoin accounts, BTC has 25million accounts, Visa has 3.3 billion, and MasterCard has 2 billion. PayPal has 267 million accounts.
Check out the complete data in DataLight report.
Bitcoin in the crypto market
Other than this, Bitcoin has been doing great in terms of pricing with the latest bulls that came running a few days ago.
BTC is priced at $4,975.84 at the time of writing, and it's currently trading in the red.
There have been various bullish predictions about BTC's prices lately, and most of them are optimistic.
Bitcoin's halving will take place in 2020. This event will halve block rewards from BTC mining, and it could reportedly push the coin to a new height.
It seems that according to a crypto quant, the halving could definitely push BTC to $55k.