The crypto market looks great today, with the most important coins trading in the green.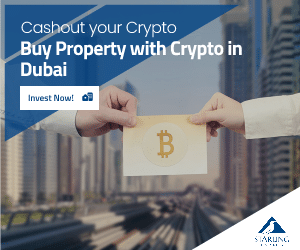 At the moment of writing this article, BTC is trading in the green, and the king coin is priced at $34,311.88.
It's been revealed that crypto analyst and trader Michaël van de Poppe discussed recently key Bitcoin (BTC) price levels as  BTC consolidates above $33,000.
In a new video, he said that although Bitcoin appears to be in a slight bullish period, especially in the wake of news that Tesla and SpaceX hold BTC on their balance sheets, BTC still has to flip some key levels into support to sustain its rally.
"What you want to see is that Bitcoin generates a new higher low… At this stage, yes, we do have this fake-out beneath the recent low. We got back into the range. But in order to sustain bullish, you want to see the previous support flip for support again [$31,000]."
He also made sure to highlight the fact that if Bitcoin fails to flip $31,000 into support, he's looking down to $26,000 and possibly to $24,000.
Here's what more he had to say:
"If we break [$32,800], I would not be surprised if we get a very swift and heavy run towards [$36,000] high, potentially even a wick towards [$37,500]."
Check out the video above in order to learn more about what the analyst had to say.
Bitcoin adoption boom
The mainstream adoption of Bitcoin is going great, and this is also mirrored by the king coin's price.
An interesting live chat had the crypto space on fire a couple of days ago,
During the live chat, Elon Musk said that he wants BTC to succeed, and he said that he, Tesla and SpaceX – they all hold Bitcoin.
He also said that he holds Ethereum and a bit of Doge of course. Musk hinted at the fact that Tesla could start accepting Bitcoin once again.