The crypto market is struggling to recover following recent losses, but despite the massive volatility, the crypto adoption is still going great. More than that, an important crypto analyst says that there's no such thing as Bitcoin capitulation in sight. Check out the latest details about the issue below.
No BTC capitulation is coming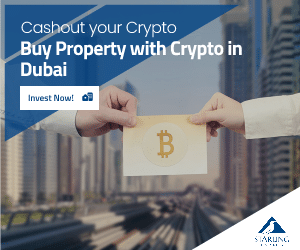 It's been just revealed that there is a popular crypto analyst who says he does not see Bitcoin (BTC) triggering another meltdown amid fears that stocks, and the crypto market could continue to drop.
In a new strategy session, the anonymous host of InvestAnswers just said that there is a limit to how far Bitcoin could fall because many people who missed out on previous BTC rallies are ready to jump in below the $30,000 level.
"Normally when people predict so much doom and gloom, it is the bottom. We've seen the stock market [and] the S&P 500 rally off of $3,800 back up to $4,150. We've seen tech stocks rebound. We've seen the bifurcation of winners and losers."
He continued and pointed out that it's very hard to price them right now.
"Again, I go back to [how] I know so many people that missed Bitcoin the first time around, the second time around, the third time around, the fourth time around."
He said the following:
"They've seen where it was, they've learned about it over the past couple of years and they're ready to buy. Their finger is on the trigger next time it hits $28,000, $27,000, $26,000, $25,000."
The analyst continued and said that there's no chance that Bitcoin will drop as low as $25,000 unless a major economic shock brings about more overall volatility.
"I don't think we can get to $25,000 because there's too much of a buy wall if it goes down that far. What could cause that to happen is a cataclysmic event in the macro world or the stock market world or a big capitulation…"
At the moment of writing this article, BTC is trading in the green and the king coin is priced at $30,433.