The latest predictions on Bitcoin are not that bad after all, especially following a bearish 2018 and a falling market which crushed enthusiasts' dreams.
BTC could hit $5,000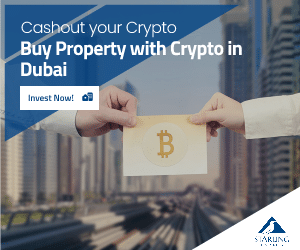 The chief executive of Double Line Capital, Jeffrey Gundlach who is also a prominent businessman has recently made a prediction that would trigger a lot of excitement in the crypto community if it were to become a reality.
He said that Bitcoin could "make it to $5,000" and give investors a 25$ gain.
The man manages more than $200 billion worth of assets, and it's important to know that he called the stock market's monster sell-off back in December.
He made his prediction on a webcast where he addressed various assets.
During the same webcast, he also predicted that 2019 is going to be a really volatile year for the markets and he said that stocks would get hurt.
He also used to call Bitcoin the "poster child for social mood and market mood." Gundlach stated the cryptocurrency could soon jump 25% to $5,000, although he highlighted the fact that his advice to investors is to "get the heck out of bitcoin."
He said "I don't recommend anything with bitcoin, really … but if you want to speculate, I think it could make it to $5,000. Talk about an easy 25 percent."
European Central Bank council member believes that crypto is collapsing
Gundlach's thinking seems to be aligning with the one flaunted by the European Central Bank council member Ardo Hansson who has recently called cryptos nothing more than a fairy-tale story, and he said that they are already collapsing.
But, on a more positive note, the Winklevoss twins have recently stated that they believe the BTC's market cap could boost over $7 trillion and they are confident that BTC "is better at being gold than gold."
We'll have to wait and see what happens and who's right this time.