Bitcoin Could Surge By 1,000% New Prediction Says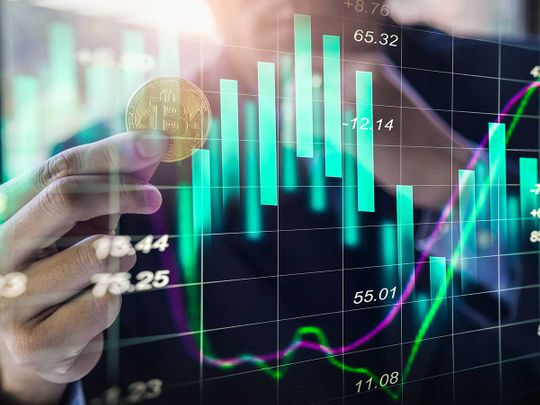 Bitcoin could surge a lot in the coming future, according to the latest predictions. Check out the available details below.
It's been just reported that ARK Invest founder and CEO Cathie Wood is saying that Bitcoin (BTC) has the potential to erupt to a price tag of over half a billion dollars.
Woods says in a CNBC interview that ARK Invest foresees a scenario where institutional investors increase Bitcoin's current value by $500,000.
"We think the move by institutions into Bitcoin if we were to choose Bitcoin, and that seems to be their first stop, could add $500,000 to Bitcoin's price."
Bitcoin is trading at $48,770 at time of writing. If Bitcoin were to follow Wood's script, a price tag of $548,502 means that BTC would rise by roughly 1,000% from current levels.
According to the ARK Invest CEO, the scenario could play out if institutional investors allocated around 5% of their capital to BTC over time.
Wood also said that institutional money managers are investing in crypto and are initially buying the two biggest crypto assets by market cap.
"I think institutions are moving in and right now crypto of any sort, they are starting with Bitcoin and [Ethereum]. Crypto of any sort is a de minimis (immaterial) amount or percentage of institutional portfolios."
The ARK Invest founder and CEO said that institutional investors are turning to crypto for diversification purposes.
"The reason institutions are moving in is to some extent this is a new asset class with correlations very different compared to other asset classes…"
More bullish crypto predictions
It's been just revealed that Crypto analyst Benjamin Cowen analyzes the future prospects for Ethereum (ETH) scaling solution Polygon.
The native token MATIC has been on an upward trend in recent months.
In a new strategy session, Cowen compared the layer-2 protocol to the top two crypto assets, Bitcoin (BTC) and Ethereum. He addressed how the altcoin might fare moving forward.