The crypto market looks pretty bloody today with the most important coins suffering massive losses.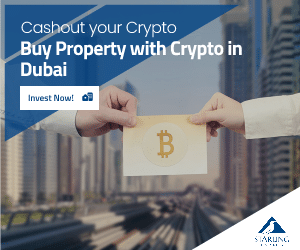 Bitcoin dropped below $50k and at the moment of writing this article, BTC is trading in the red and the king coin is priced at $49,250.93.
At the beginning of the week, it's been revealed that sources close to the Biden administration have revealed that a new crypto regulatory framework is being developed.
A new regulatory approach for crypto
FOX Business' Charlie Gasparino, speaking in a segment on Bitcoin ETFs, said that sources have told him that the Biden administration is just beginning to develop a regulatory approach for crypto.
According to him, the newly appointed SEC chair Gary Gensler is waiting on the Treasury to enforce regulations, says Yahoo Finance.
According to the same publication, the guest panelist said that his sources told him that the administration is in the "early stages of developing a regulatory approach to the crypto market."
Rumours about more taxes
The online publication CryptoPotato notes that in addition to the federal law, in a plan nicknamed "Biden Tax," investors have to pay an existing surtax on investment income and other fees stipulated according to the laws of each state.
Bloomberg explained that millionaire investors in New York and California could be the hardest hit.
"For $1 million earners in high-tax states, rates on capital gains could be above 50%. For New Yorkers, the combined state and federal capital gains rate could be as high as 52.22%. For Californians, it could be 56.7%," the online publication noted.
Here's a significant tweet:
Biden proposing increased taxes when you sell your Bitcoin.

This is the only appropriate response. pic.twitter.com/3BYZZbVueb

— Luke Martin (@VentureCoinist) April 22, 2021
Someone commented: "It's unreasonable because the government is going to squander it away on interest payments on the national debt or a bridge to nowhere. This is only going to cause harder hodling. No one is lining up to pay that rate in taxes."
This issue will definitely cause a lot more fuss in the crypto space and BTC maximalist will definitely buy this dip. Stay tuned for more news.