Bitcoin, ETH and XRP Predictions: Correction Or Continued Decline?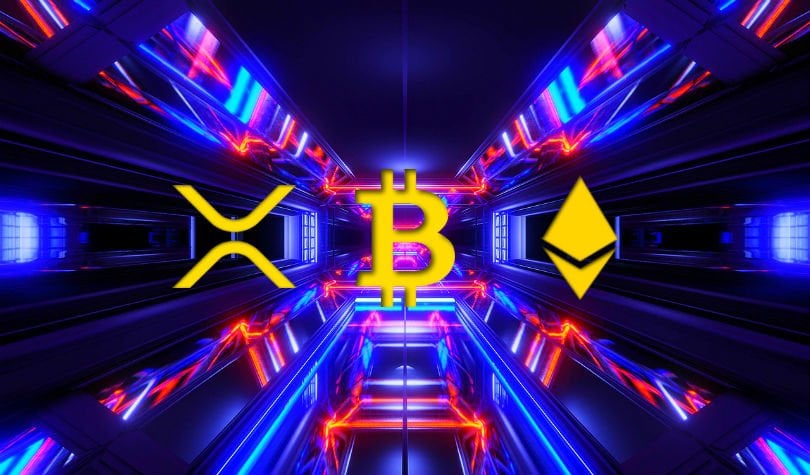 There's a massive decline in the crypto market these days.
In most cases, such a thing is happening due to a correction, but in a number of liquid instruments, the trend has already become pronounced.
The trading volumes have increased, according to the latest info coming from UToday.
The online publication reveals three predictions for the most important coins in the market.
Bitcoin
The most important coin in the market keeps falling. At the moment of writing this article, BTC is trading in the red, and the coin is priced $8,753.90.
The online publication writes: "Taking into account the hourly chart, Bitcoin (BTC) is trading within a descending channel."
"However, the scenario for the upcoming days remains bearish and the $9,000 mark is likely to be broken by the end of February," they continued and as you've seen above, the mark has been already broken.
Ethereum
ETH is even more bearish than Bitcoin.
At the moment, ETH is trading in the red, and the coin is priced at $225.20.
The online publication writes: "Sellers are unable to push the price below the support zone. Moreover, there is a bullish divergence on the RSI indicator."
XRP
At the moment, XRP is trading in the green, and the digital asset is priced at $0.236382.
"XRP is also oversold, which could help cause a price pullback. On the daily chart, the coin touched the support line of the Bollinger Bank indicator," according to the online publication.
They believe that a potential short-term growth is supported by the trading volume. "In this case, there is a high chance of reaching $0.24 soon."
There have been a lot of optimistic predictions about the three coins lately, despite the huge volatility of the crypto market and the global fears regarding the coronavirus.
Even the $250k prediction for Bitcoin is reportedly still on.
CoinMarketCap
CoinMarketCap is a website that provides cryptocurrency market cap rankings, charts, and more. It was purchased by Binance for $400M in 2020.
I am a technical writer, author and blogger since 2005. An industry watcher that stays on top of the latest features, extremely passionate about finance news and everything related to crypto.