The weekend is here, and you might want to check out some new prediciotns about Bitcoin, Ethereum, and Litecoin prices. Here they are below.
New crypto forecast for the weekend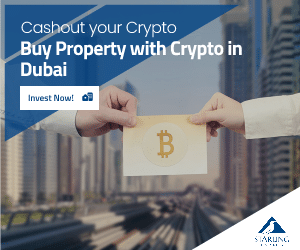 A widely followed crypto analyst warned Bitcoin (BTC) traders that the weekend ahead could be a tricky one.
Popular crypto trader Michaël van de Poppe recently told people to avoid overleveraging BTC heading into the first weekend of the new year.
BTC is trading for $16,938 at the time of writing.
The trader also addressed the state of Ethereum (ETH), trading for $1,265 at time of writing.
"Theory still stands on Ethereum, going as planned so far."
He also made sure to address Litecoin (LTC).
"Thank you very much, we're getting there for Litecoin.
Probably later today time for longs."
At the moment of writing this article, LTC is trading in the green and it's priced at $76.
BlackRock adds Bitcoin to list of assets
It's been just revealed that BlackRock just added Bitcoin to its list of assets for the Global Allocation Fund. Check out the latest reports below. Just in case you don't know, BlackRock, Inc. is an American multi-national investment company based in New York City.
The company was founded in 1988, initially as a risk management and fixed income institutional asset manager, BlackRock is the world's largest asset manager, with US$10 trillion in assets under management as of January 2022.
Also, check out the following tweet:
It is cash-settled $BTC futures and not physical Bitcoin.

From the source article:

"The Fund may invest in cash-settled bitcoin futures that are traded on commodity exchanges registered with the Commodity Futures Trading Commission."

— Siamak Masnavi (@siamakmasnavi) January 6, 2023
Stay tuned for more news from the crypto space and also make sure to keep an eye on the crypto market as well.