It's been just revealed that an important trader just flashed a massive rally signal. Check out the latest reports below.
Bitcoin upcoming rally is around the corner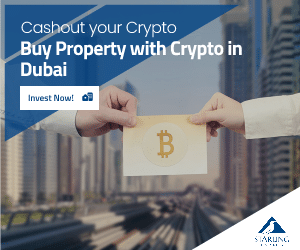 An analyst and trader known for calling the crypto market collapse of May 2021 said that Bitcoin (BTC) is now flashing historical signs of a new bull run.
The pseudonymous trader known as Dave the Wave said recently that Bitcoin's moving average convergence divergence (MACD) indicator is at a level that in the past led to fresh bull runs.
The MACD is a trend-following indicator that shows the relationship between two exponential moving averages (EMAs).
"Kind of feeling obliged to put some charts in the space after all the doom and gloom you see. lol
Don't lose sight of the big picture.
The BTC weekly MACD reached the same lower level. Previously, it went from strength to strength from this level.
Just the TA. [technical analysis]"
At the moment of writing this article, BTC is trading in the red, and the king coin is priced at $16,662.
Bitcoin new price prediciton is out
Popular crypto analyst Benjamin Cowen said that Bitcoin (BTC) holders should be on the lookout for one signal that could mark the end of the king crypto's extended bear market.
In a new video, Cowen said that Bitcoin's current percentage drawdown from its all-time high is approaching a level that signaled the bottom of the 2018 and 2014 bear markets.
"Bitcoin is sort of in this range of being 75% down from the all-time high, so it's sort of like in between. It's not at the levels that it was at in this past summer, but it's also not as far down as it historically goes either…"
He continued and said the following:
"If the months pass us by and you see the percentage drawdown from all-time high for Bitcoin really start to match what you've seen in prior bear markets, it would be at least a sign that things could finally start to be turning."