These days, Bitcoin's price has been boosted by some reports claiming that Amazon would start accepting the king coin.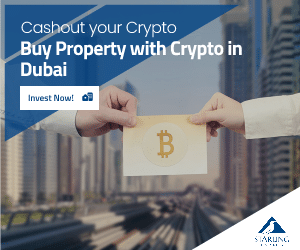 The rumours were fueled by all sorts of reports.
The rumours that Amazon might be entering Bitcoin and crypto payments were strengthening.
According to the news website City A.M., an "insider" has confirmed that Amazon is "definitely" looking to launch Bitcoin and crypto payments by the end of 2021.
The source said the following:
"This isn't just going through the motions to set up cryptocurrency payment solutions at some point in the future – this is a full-on, well-discussed, integral part of the future mechanism of how Amazon will work."
Crypto Twitter is in awe, and they are calling Bezos the GOAT.
LMAO if Bezos is really ripping bitcoin market orders a week after launching himself to space, then everyone has to agree he is the GOAT 😂

— Pomp 🌪 (@APompliano) July 26, 2021
Amazon denies rumours
Bitcoin was trading around $40k due to these rumours, but now Amazon denied it all that BTC lost a bit of its price.
Amazon has since denied the rumours via an email statement to Coindesk. The firm said that it has no plans to launch a crypto by 2022 and will not accept Bitcoin this year.
On the other hand, they said that they will continue to explore cryptocurrencies and blockchain.
"Notwithstanding our interest in the space, the speculation that has ensued around our specific plans for cryptocurrencies is not true. We remain focused on exploring what this could look like for customers shopping on Amazon," said the Amazon spokesperson.
The Street online publication noted that Amazon starting to accept Bitcoin and even going as far as to make its own token lit the crypto community on fire and Bitcoin pumped nearly 11% on the day, only to drop back down after it denied the rumours.
At the moment of writing this article, BTC is trading in the red and the king coin is priced at $37,070.15.