Bitcoin Hype Could Bring New All-Time Highs Before The Halving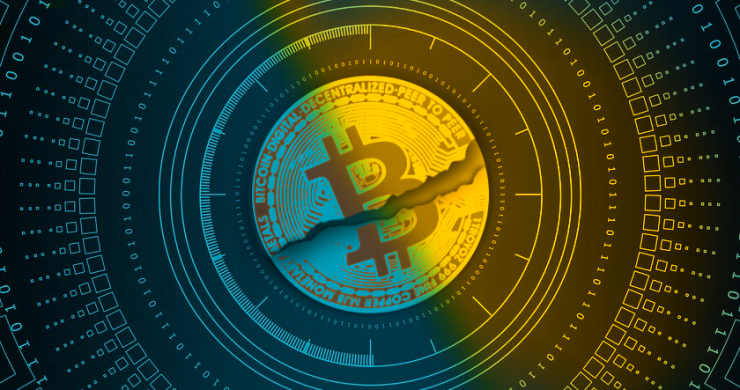 Today, the crypto market is going through a correction after the strong rallies in prices that took place during the past week.
Now, the correction brought BTC's price below the important psychological level of $10k.
At the moment of writing this article, BTC is trading in the red, and the most important digital asset in the crypto space is priced at $9,789.92.
Bitcoin to reach new all-time highs ahead of the halving
In an interview on CNBC's Closing Bell, Mike Novogratz said that liquidity drives BTC to new heights and push BTC to $10k.
Novogratz said that BTC and the crypto market at large would be an important part of the global financial infrastructure.
This is reportedly set to happen, despite crypto exchange hacks and wild price swings.
Novogratz believes that BTC won't wait for the hesitant crypto enthusiasts to get on board.
"The one thing that we learned last year with the announcement of Libra is cryptocurrencies, stablecoins, blockchain systems are going to be part of the economic infrastructure of this world and the consumer structure of this world. Most of those are longer-term bets – within three to five years, I'm guessing. We're going to have a Chinese crypto, a Japanese crypto, a US crypto…" he said, as cited by the online publication the Daily Hodl.
$btc 2017 vs TSLA. Wow. pic.twitter.com/beehVilkrv

— Michael Novogratz (@novogratz) February 3, 2020
He continued and said that "The US is falling behind a little bit but the bulk of the technology is still being developed here. The regulators have been slow. Completely slow. And I think, Libra was a kick in the stomach, and said, 'Hey, we need to take this seriously and figure things out."
Despite the massive volatility in the crypto market, the optimistic predictions regarding the price of BTC continue to pop up these days, and the most popular one is BTC hitting $100k.
CoinMarketCap
CoinMarketCap is a website that provides cryptocurrency market cap rankings, charts, and more. It was purchased by Binance for $400M in 2020.
I am a technical writer, author and blogger since 2005. An industry watcher that stays on top of the latest features, extremely passionate about finance news and everything related to crypto.
CEX.IO
Coinbase
Binance
Lasted news