It's been revealed that according to some analysts Bitcoin is only in an early phase of a massive bull cycle.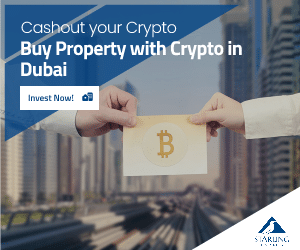 The online publication the Daily Hodl notes that crypto analysts PlanB and Willy Woo said that Bitcoin is getting started on the journey towards mass adoption.
Whales are accumulating BTC
In a three-way interview on The Investor's Podcast Network, on-chain data expert Woo revealed that by his estimations, whales are heavily accumulating BTC.
More than that, investors are just getting started, and this shows that Bitcoin is still in the early stages of a bull market.
"What we expect right now is that eventually retail will come in and that's what we're seeing right now… We're seeing this quiet accumulation of even more whales come in and we're seeing the very first hints of retail. And when retail comes in, you'll see the inventory on spot exchanges increase. Now they increase because retail are small holders and they tend to store their coins on the Coinbases of this world," he said.
He continued and said: "In the later phases of this bull market, you'll see the inventory on these exchanges increase and we're still not seeing that yet. So we're all really early in this phase."
Woo also said that this cycle might be in its infancy, but he believes that BTC will never go below $30k again.
PlanB is echoing Woo's bullish predictions and he said that there's likely at least half a year left in this bull cycle.
#bitcoin price track after 2020 halving is between 2012 and 2016 tracks. I added S2F ($100K) and S2FX ($288K) model targets. Targets are average prices, actual BTC price will oscillate around targets. If 2021 bull market follows 2017 then $100K it is, if we follow 2013 .. $288K🚀 pic.twitter.com/RdRP7VUqqF

— PlanB (@100trillionUSD) February 5, 2021

"I totally agree with Willy that we're in a bull market and in the early phase so we have a long way to go if you ask me. We're in the bull market since November-December, so we have at least a half year to go," he said.