Despite the latest unfortunate events involving FTX, there are still optimistic prediciotns about the price of Bitcoin. Check out the latest one below.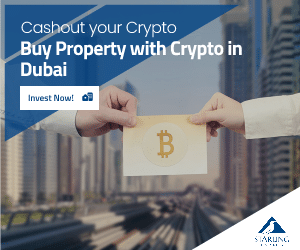 At the moment of writing this article, BTC is trading in the green, and the king coin is priced at $16,588.
Bitcoin latest price prediciton
It's been just revealed that the popular quantitative analyst PlanB, known for his stock-to-flow Bitcoin (BTC) model, is expressing bullish sentiment for the king coin.
In a new interview with crypto trader Benjamin Cowen, PlanB said that while the current sentiment towards crypto is bearish due to the disintegration of digital assets exchange FTX, the king crypto could hit $100,000 after the next halving.
According to PlanB, some of the catalysts that could trigger a massive rally for Bitcoin include the end of the Russia-Ukraine war or the loosening of monetary policies.
"I know it doesn't look very well right now with the [collapse of] FTX and all the fallout of the customers and investors [of] FTX, but we have one and a half years to go [before the next halving]."
He continued and said the following:
"So once the quantitative easing starts going, or the war in Russia and Ukraine is over, or whatever trigger there will be, we could easily reach [$100,000]. Let's say 2024, where the logarithmic regression and the stock-to-flow model are a crosslink, which is in the $100,000 area. Yeah, I would not be surprised."
More BTC bullish news
The President of El Salvador seems to continue his goal to boost the crypto space straight to the moon. Not too long ago, we were revealing that despite the massive aftermath of troubled FTX, he is still buying Bitcoin for the nation.
On Twitter, Bukele recently made the announcement that his country will begin purchasing one BTC every day.
"We are buying one Bitcoin every day starting tomorrow."
Following the announcement, Tron founder Justin Sun also said that he would buy Bitcoin daily.
We echo @nayibbukele's initiative in buying #Bitcoin daily. We will also buy one #Bitcoin everyday starting tomorrow! 🫡

— H.E. Justin Sun🌞🇬🇩🇩🇲🔥 (@justinsuntron) November 17, 2022
Just to refresh your memory, El Salvador made Bitcoin a legal tender last year and has since been purchasing the king coin for its treasury.