It's been revealed that Bitcoin is ready to fly over to the moon. Check out the latest reports about this.
BTC goes to the moon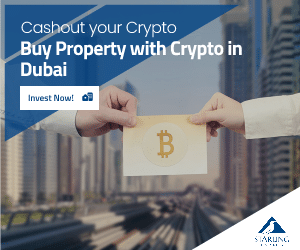 According to a highly-regarded analyst who frequently predicts Bitcoin's (BTC) movements, the cryptocurrency is poised for another significant rise.
Credible Crypto, a pseudonymous analyst with over 352,700 followers on X social media platform, has stated that the recent dip in Bitcoin's value has led to overleveraged traders losing their positions.
However, the analyst notes that open interest (OI) has returned to healthy levels, indicating that spot market bulls are still accumulating BTC.
OI measures the total number of outstanding derivatives contracts that remain open for an asset.
Says Credible Crypto,
"And with that, the stage is officially set, folks.
OI completely reset.
Funding reset.
Spot buying continues.
BTC is re-fueled and ready to continue the moon mission."
According to Credible Crypto, his optimistic outlook on cryptocurrencies is reinforced by the declining prices of altcoins.
The analyst believes that the significant decline in the altcoin markets indicates that investors have enough funds to shift their attention to Bitcoin.
"I have reduced my investment in altcoins. I believe that BTC is ready to perform well."
The trader also mentioned that Bitcoin has already reached his target for the downside price and seems to be geared up for a rebound.
In other recent news, Dave the Wave shared his analysis of Bitcoin's current price movements, suggesting that there is a possibility of a new push to BTC's current all-time high due to the strength of weekly momentum.
Dave the Wave has gained a following for his unique approach to analyzing Bitcoin's price movements and he seems very optimistic about the price of BTC.
Stay tuned for more news from the crypto space and make sure to check out the latest numbers in the crypto market as well.