Bitcoin's popularity is growing, and more big names out there are noticing this. Check out the latest reports about BTC's growing popularity.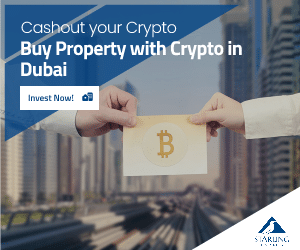 Regarding BTC's price today, at the moment of writing this article, BTC is trading in the green, and the king coin is priced at $39,563.
Lyn Alden praises BTC
Macro strategist Lyn Alden has recently said that Bitcoin (BTC) will surpass all other digital currencies to become the dominant form of money.
In a new interview with the What Bitcoin Did podcast, Alden explained the fact that the race for dominance is between BTC and central bank digital currencies (CBDCs).
"I think the digitization of money is inevitable, and then the question is, 'Which type becomes dominant?' Is Bitcoin strong enough to push back on government control over it, or does it run into a number of shortcomings and governments are able to make their CBDCs rather dominant? And I err towards Bitcoin being successful long term. I think it has the properties."
She continued and said the following:
"It checks off a number of boxes, and even the boxes it doesn't check off are within sight of being able to be checked off as technology improves and as it just gets more widely held, and it becomes better."
"So I think longer term, I think Bitcoin… You can call it the fastest horse in the race. It's I think the best thing to bet on, even though for most people I wouldn't recommend 100% allocation to Bitcoin, but I think it's something silly not to have any of at this point," she said.
Michael Saylor and Joe Rogan praise Bitcoin
Michael Saylor is addressing the Joe Rogan show, which brings up Bitcoin. Check out the video that Saylor shared on his social media account.
Important conversations are taking place on the @joerogan show, and the world is beginning to understand that #bitcoin is freedom money. pic.twitter.com/aUJZU4jeRO

— Michael Saylor⚡️ (@saylor) May 4, 2022
Stay tuned for more news, and make sure to keep your eyes peeled on the market.