Bitcoin maximalist Hodlonaut is addressing withdrawing Bitcoin from an exchange. Check out the latest reports about all this below. He definitely has a point about what he is saying.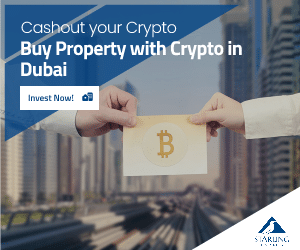 Check out the interesting tweet that Hodlonaut shared in light of the FTX collapse.
Withdrawing bitcoin from an exchange is a magic trick. 🪄

It turns something of no value (IOU paper bitcoin) into something of absolute value (bitcoin).

This magic trick only works for a limited time though, then the remaining IOUs turn permanently worthless.

— hodlonaut 🌮⚡🔑 🐝 (@hodlonaut) November 21, 2022
An important voice from the crypto space responded the following:
One lesson that can be learned from the #FTXScandal is that #Bitcoin and the entire crypto market are being manipulated. Here is why and what we can do about it: pic.twitter.com/xpBwk8pRaX

— Krypto Insider (@KryptoInsider1) November 19, 2022
He continued and said:
"Fake Bitcoin / Paper Bitcoin – The price of precious metals has long been manipulated by Wall Street through the sale of fake paper #GOLD and #Silver . The #FTX scandal has made it very clear that Wall Street and centralized exchanges are doing the same with Bitcoin."
He also said the following:
"FTX alone has sold fake bitcoin, increasing the supply by 25%. People only had the belief of holding bitcoin, when in fact this was not the case at all."
He also shared potential solutions about all this. Check out the following tweet.
3. What can we do?
For the past decade, the #cryptocurrency industry has been preaching the importance of two key rules: "not your keys, not your coins" and "don't trust, verify". pic.twitter.com/6YnjVL1UXM

— Krypto Insider (@KryptoInsider1) November 19, 2022
Bitcoin flashes strength
A popular crypto strategist is highlighting Bitcoin's (BTC) ability to hold current price levels in the face of a major black swan event.
The pseudonymous analyst known in the industry as Cred says Bitcoin is flashing relative strength despite the collapse of crypto exchange FTX.