Bitcoin seems to have an opportunity zone ahead, according to the latest predictions. Check out the new revelations below.
Bitcoin is still in the buy zone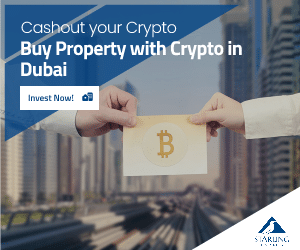 A popular crypto analyst known for calling the Bitcoin (BTC) May 2021 collapse says BTC is still in the "buy zone" despite the sputtering market.
The pseudonymous trader known as Dave the Wave said that Bitcoin is in an extended sideways range within the buy zone.
"Extended sideward range forming within the buy zone. Would like to see held."
The analyst also noted the fact that Bitcoin's monthly moving average convergence divergence (MACD) looks bullish.
As the online pubcalition the Daily Hodl notes, the MACD is a trend-based momentum indicator that depicts the relationship between two moving averages of an asset. It is also used by traders to pinpoint reversals.
"The monthly MACD did wonders for predicting the top [loss of momentum/ blue arrow]. Histogram is now as over-extended as previously… and on a similar time-range. Bullish [for optimal buying as opposed to buying the top]."
Regarding the price of Bitcoin today, at the moment of writing this article, BTC is trading in the green, and the king coin is priced at $18,935.
Bitcoin bottom forecast
A popular analyst and trader predicted a final capitulation phase for Bitcoin (BTC) before Bitcoin could realistically bottom out.
In a new video, crypto strategist Jason Pizzino said that Bitcoin has failed to follow through on a classic bottom pattern. He said that BTC now looks poised to print a new bear market low.
"When you get a signal like this – double bottom, any particular signal like that fail – you can see the breakdown here, once this goes beneath that bottom level ($18,600), that is a failure of a double bottom. That usually means you're going to see lower prices, significantly lower prices than this current low ($18,600)."