It has been revealed the fact that Bitcoin's price could explode by over 600% soon. Check out the latest reports about the matter below.
Bitcoin price could explode soon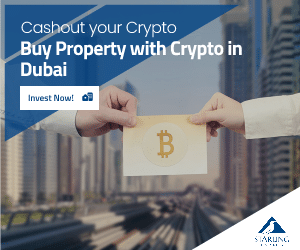 CoinShares' Head of Research, James Butterfill, recently shared his insights on the potential impact of a spot Bitcoin (BTC) exchange-traded fund (ETF) being approved by the U.S. Securities and Exchange Commission (SEC).
In his blog post, Butterfill explained that the approval of ETF financial product could attract a large influx of institutional money, a portion of the estimated $48.3 trillion addressable assets in the United States. He calculated that if approved, BTC could potentially soar to more than $265,000.
"One could assume that perhaps 10% invest in a spot Bitcoin ETF with an average allocation of 1%, which would equate to $14.4 billion of inflows in the first year…
There does seem to be a relationship between inflows as a percentage of AUM (assets under management) and change in [BTC] price…
If we take the aforementioned $14.4 billion of inflows, the model suggests it could push the price up to $141,000 per Bitcoin. The problem with the estimate of inflows is that it is very difficult to ascertain exactly how much inflows there will be when the spot ETFs are launched. Below is a simple matrix with a varied set of inflows, and its potential impact on the Bitcoin price."
Analyzing the chart, it is evident that if the inflow were to reach $31.3 billion, Bitcoin's value could increase to $265,437, representing a 627% surge from its current value of $36,475 at the time of writing.
It has been also revealed the fact that according to macroeconomics commentator and author Lyn Alden, Bitcoin (BTC) is poised for a bullish surge in the coming months.
Speaking in a recent interview with David Lin, Alden expressed a "pretty high conviction" that Bitcoin's value will increase in the next two years.
However, she also cautioned that in the short term, Bitcoin may experience fluctuations and could potentially trade in a range.