It's been revealed that the king coin will see new price explosions. Check out the latest reports about the price of Bitcoin below.
Bitcoin to rise in price by 75%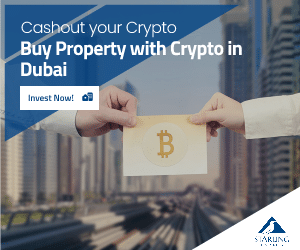 Crypto analyst Jason Pizzino claims that Bitcoin (BTC) could surge after it rises above a key resistance zone.
In an interview on the David Lin Report, the analyst explained that Bitcoin is facing major resistance at between the $28,000 to $32,000 level.
According to Pizzino, Bitcoin could surge by nearly 80% from the current price when it breaches the major resistance zone.
"So $28,500 to around $32,000 is going to be a key level for Bitcoin to overcome. I suspect when it does, you will start to see less of the bears and more of the bulls."
He continued and said the following:
"Basically comments from people saying that this thing has to go lower and we're going to see new cycle lows… That will become less and less once we overcome this key, you know, crossing here between $28,000 and $32,000. There's just nothing left for them once it overcomes this level. They will be then looking towards $48,000 as the next level. And, of course, the all-time highs."
The crypto analyst says that going forward, Bitcoin would have a more sustainable rally if it appreciates in price by small incremental steps rather than huge sudden surges.
"The more we go up in these little stair-stepping movements, the better that is for Bitcoin because there's more stability in price at lower levels."
He went on and stated the following:
"So we get this nice stair-stepping move up rather than this ridiculous FOMO (fear of missing out) pump that we see in those patterns. These are unsustainable."
Regarding Bitcoin's price today, at the moment of writing this article, BTC is trading in the red, and the king coin is priced at $26,225.