Bitcoin enthusiasts can rejoice, while the naysayers continue to dislike the asset. The cryptosphere has a lot to celebrate these days, especially after the latest news.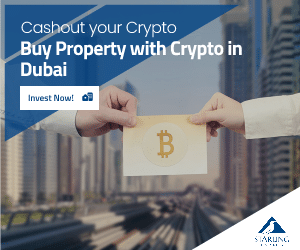 New data coming from Bitcoincharts, Bitstamp, and BC.I. say that with over $2.4 trillion that has been sent this year, it's safe to say that Bitcoin is currently processing more transaction value than Visa which handles transactions of $1.3 trillion per year.
Here's the exciting tweet that announces that despite this year's bearish trend that has been floating over the crypto market, more than $200 billion in value is sent every month using BTC:
https://twitter.com/Coinnoisseur/status/1041426246356230144
Geoffrey Caveney claimed BTC could drop below $1,000 in 2019
Speaking of naysayers, Geoffrey Caveney recently stated that Bitcoin (BTC) could fall below $1,000 in 2019.
As expected, the crypto community did not receive this gloomy prediction about the leading cryptocurrency in the market with open arms.
In a recent article, Caveney wrote that BTC is set to experience the worst period of its existence for the rest of 2018 and 2019.
According to Caveney, BTC would drop to below $1,000 by the end of the next year.
He believes that as BTC rose from about $2,000 to $20,000, it's obviously also able to drop from its nowadays value to $1,000 and even further to $0.01 which we have to admit is a pretty bold statement.
He blamed the massive investment in Bitcoin (BTC) despite the bearish market for being the cause for such a sad future for BTC.
The crypto community does not agree with his predictions, and a lot of crypto enthusiasts even came out and said that big miners and investors would never let the asset drop below $5,400 again to keep their businesses profitable.
The fact that Bitcoin transaction value managed to surpass even the value of Visa transactions only supports what Bitcoin lovers assume.
At the moment, Bitcoin is priced at $6,495.97 on Coinmarketcap.