Bitcoin has been making some spectacular moves these days. When Amazon rumours started to intensify, claiming that the giant would accept BTC payments and that it would even release crypto, BTC raced towards $40k.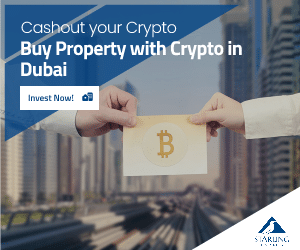 According to the news website City A.M., an "insider" has confirmed that Amazon is "definitely" looking to launch Bitcoin and crypto payments by the end of 2021.
The source said the following:
"This isn't just going through the motions to set up cryptocurrency payment solutions at some point in the future – this is a full-on, well-discussed, integral part of the future mechanism of how Amazon will work."
Bitcoin was trading around $40k due to these rumours, but now Amazon denied it all that BTC lost a bit of its price.
Amazon has since denied the rumours via an email statement to Coindesk. The firm said that it has no plans to launch crypto by 2022 and will not accept Bitcoin this year.
On the other hand, they said that they would continue to explore cryptocurrencies and blockchain.
Bitcoin repeats the 2013 bull cycle, Tone Vays says
Check out the interesting tweet that Tone Vays dropped.
We're repeating the 2013 bull cycle, and the next top could be higher than the last one.

Full video: https://t.co/FmSrTZvQ3N#HODL #tradingbitcoin #dontpanic pic.twitter.com/JkWbWE7dqd

— Tone Vays (#EndLockdowns) (@ToneVays) July 28, 2021
You can check out his full video on YouTube. 
A YouTuber dropped this message: "I admire the efforts u put in your videos mate! < ₿itcoiи is in rally mode, postin its largest daily gain in six weeks as shorts covered positions over the last weekend. "₿itcoiи momentum is back" 🚀 it's hard for anyone going against the cryptocurrency these days $."
The same person continued and said that "from a trader's perspective I feel we really need more experts in the field updating newbies/investors on how the community works. I've been able to understand that there are two sides when it comes to crypto and everyone has their opinions when it comes to choosing sides, though i am not kicking against hodlin, but I see it as an old and odd strategy to make profit of the market as when the market goes bearish investors/traders loses their investment which is always painful."
Anyway, despite the massive BTC volatility these days, there are lots of optimistic predictions about the price of BTC still popping up.