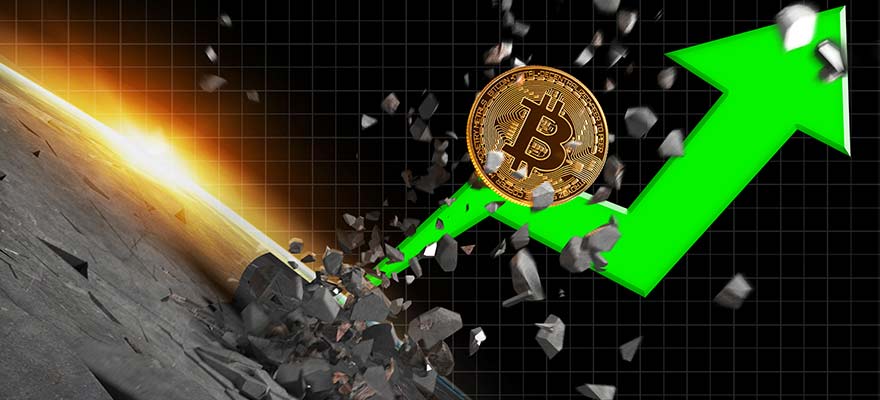 Bitcoin has been setting new ATHs in 2021. Needless to say, the crypto space could not be more thrilled to see this.
Bitcoin also suffered a slight correction when it dropped below $30k, but at the moment of writing this article, the king coin is trading in the green, and it's up by more than 10%.
BTC is now priced at $34,111.13.
CoinDesk reveals that throughout this price action, crypto traders starting cutting leveraged positions across the board, according to estimates calculated by crypto data provider CryptoQuant.
Taking to Twitter, CEO Ki Young Ju said the change signaled traders were "uncertain" and "scared" about the market's "next move."
This indicator is better than the Fear & Greed index.$BTC derivative traders are uncertain about the next move, and scared. https://t.co/6MdzR5jjBc

— Ki Young Ju 주기영 (@ki_young_ju) January 5, 2021
With fresh record highs, the market's direction seems a bit more clear.
"It's rather simple, I think," according to Matt Kaye, the managing partner at Santa Monica-based Blockhead Capital.
He also said that "There are more spot buyers than spot sellers going into a year that is likely going to transform US fiscal policy for the next decade."
A commenter said: "I wouldn't say they're scared, just cautious, because they gotta see how it consolidates first before putting on risk. They're getting more data with which to determine their next move."
Someone else posted this: 'All exchanges that you feature for this use BTC as their margin. So in an uptrend, the collateral in the system increases and therefore, the relative leverage decreases. It doesn't mean that there is less leverage now. Better to look at USD nominal or USD-margined exchanges."
Optimistic BTC price predicitons
There have been all kinds of optimistic predictions about the price of BTC these days and these will probably continue to come in.
Bloomberg dropped another piece on the king coin. Bitcoin reportedly has the potential to hit $146k, according to JPMorgan.