It has been just revealed that Bitcoin is showing three important signs that signify that bulls are on their way soon. Check out the latest reports about the matter below.
Bitcoin is showing huge bullish potential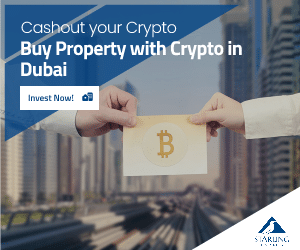 A well-known crypto analyst with 418,000 followers on X, who goes by the name of TechDev, has identified three key factors that suggest Bitcoin (BTC) is on track for another surge to new all-time highs.
TechDev has dubbed this the "3-prong signal," which has previously predicted the four previous BTC rallies to new highs. To support his prediction, TechDev compares a Bitcoin price chart with three other indicators.
The first is his own "global liquidity signal," which compares the dollar index (DXY) and Chinese 10-year bonds (CN10Y) against the balance sheets of major central banks. This signal attempts to illustrate global cycles of dollar liquidity.
The other two indicators used are the moving average convergence divergence (MACD) and the monthly vortex, both of which have crossed bullish in accordance with traditional interpretation, indicating a trend reversal.
"The 3-prong signal which preceded each of Bitcoin's four ATH-setting runs:
Break above 20M MA
Monthly MACD bull cross
Monthly Vortex bull cross
…of a global liquidity proxy which oscillates with a ~3.5 year cycle.
And also has a log growth trajectory."
TechDev posted about data from Glassnode, an analytics firm, that indicates similarities between current on-chain activity and a previous bull run.
The data shows a rise and then leveling off of the amount of BTC that hasn't been moved in over a year, while the 200-day rate of change of this metric decreases below zero.
TechDev's green circles indicate that this same pattern occurred during the 2015-2016 market cycle.
Bitcoin is surrounded by highly bullish predictions this year, so we just have to wait and see how this plays out.