Bitcoin is in a bubble burst, and there are lots of skeptics regarding if this is good or bad for the digital currency. Though people who continues to buy Bitcoin are often ridiculed and in some cases even maligned to the point of character assassination by the mainstream media. Truth of the matter is that there are skeptics, and keeps growing. Recently, the latest to join the skeptics is Chief Investment Officer of Japan Post Bank, Katsunori Sago, who believes that Bitcoin is in a bubble territory. Katsunori Sago has been an Executive Vice President at Japan Post Bank Co., Ltd. since July 2015. Also, he has been the Director of Japan Post Bank Co., Ltd., since June 21, 2016.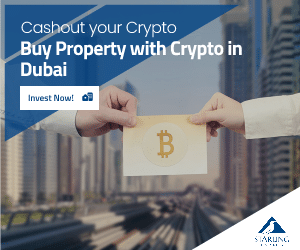 Sago is a skeptic regarding Bitcoin's bubble burst, and argued that the fair value of the cryptocurrency is around $100, adding that he might consider buying Bitcoin again if the cryptocurrency drops to $100. For now, Sago has no interest on buying due to the high volatility. Though in a recent Forbes magazine survey, the majority of respondents told Forbes that they will sell Bitcoin when the price reaches $196,165. Only thing that will cause a Bitcoin bubble to pop will be capital flight from the currency.
Beijing Banning ICOs Benefits Japan
Recent news media regarding Beijing, China, banning initial coin offerings (ICOs) and with regulators cracking down on bitcoin exchanges in September is benefiting Japan. Currently, Bitcoin trade in Japan accounts for about half the volume of global trade. Along with this, there are already more than 4,500 stores in Japan that are currently accepting Bitcoin, which Nikkei says that the number will increase fivefold by the end of 2017.
Bitcoin was officially recognized on Friday, September 29, 2017, when Japan's Financial Services Agency (FSA) in 11 companies recognized the cryptocurrency. The registration placed several requirements on the companies, such as building a strong computer system and checking the identity of users to prevent money laundering. All these regulations that are currently implemented are intended to protect investors from fraud and abuse.
Cashless Society
A person named Mai Fujimoto thinks that while Bitcoin is popular in Japan, the country will not be a cashless society because it is still considered an investment. So, cash will still be seen in the country even though digital transactions and cryptocurrencies are rising and getting popular globally.
Japan Will Move Deeper in Cryptocurrencies
Since Bitcoin is popular in Japan, the financial services division of Japan's SBI Group, revealed plans about diving deeper into the world of cryptocurrencies and blockchain. So the other individual digital currencies might get popular just like Bitcoin. For now, Bitcoin remains the popular cryptocurrency, and investors will in Japan and globally will pay attention to other potential digital currencies that might get popular in Japan.
Back To Bitcoin Bubble Burst
When it comes to Bitcoin's bubble burst, there are going to be skeptics, and investors are going to be monitoring regarding where Bitcoin will go and when to buy when the price is right. Certainly, there are going to be value devaluation, which the investors are going to pay attention regarding when to purchase and sell. For now, there are going to be skeptics, and they are going to stay away from buying until Bitcoin reaches an acceptable value. While this bitcoin bubble burst is still hitting news media, the cryptocurrency will continue getting popular globally even if a bubble burst occurs or not.