Bitcoin is struggling to maintain support above the important level of $10k. At the moment of writing this article, BTC is trading in the green and the king coin is priced at $10,144.86.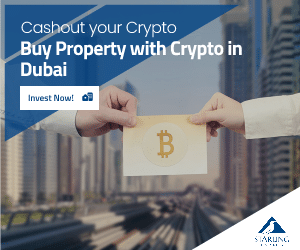 It's extremely important that BTC maintains the support level because $10k is essential and if the king coin were to break below this level, sell-offs could come next.
New Bitcoin prediction goes viral
It's been just revealed that a Bitcoin prediction from the CEO of the fund management firm Three Arrows Capital is going viral.
Su Zhu initially predicted that he expected Bitcoin to pull back to below $9,000.
reality is that markets frequently retrace one third or more in bull mkts after local euphoria

btc 8.8k and eth 320 are perfectly healthy targets and your trading plan needs to incorporate nonzero probabilities to such levels

— Su Zhu (@zhusu) September 4, 2020
But BTC seems to be able to continue to hold steady above support of $10,000.
He said that Bitcoin's resilience is a sign that the digital asset will reach monumental heights.
"ETH $320 as a bottom made sense and played out; BTC I am actually flabbergasted by the strength shown at $10,000 and probably means $100,000 is more likely than $5,000 at this stage."
According to the online publication the Daily Hodl, he's also monitoring the actions of the DeFi space.
let's learn from this madness

1) anon founders need to be put up to higher, not lower, scrutiny
2) forking out builders and creators is not creating value
3) think adversarially and do not assume that people will act against their immediate interests for the greater good https://t.co/FUYJL1TtKg

— Su Zhu (@zhusu) September 5, 2020
It's been also revealed that Zhu believes that a lot can be improved in the DeFi sector which is just developing.
You can check out the opinion that Zhu has about the whole issue in the original article that he posted.