The crypto space has been flooded with all kinds of bullish predictions about the price of Bitcoin. Now, Raol Pal drops one himself, and it's more than bullish, as you'll see for yourselves.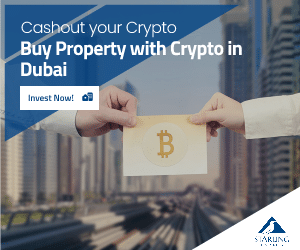 The Macroeconomics guru revealed what he believes about Bitcoin and says that the king coin will be racing towards $1 million by 2026.
In a new interview, he said that the laws of supply and demand are working in Bitcoin's favor – this will create a feedback loop that will end up attracting a massive number of institutional investors.
"Basically, supply is restricted, algorithmically restricted. So, it can never be changed, so you will always know what the supply is. So, then the question is, what is the demand?" he said.
He continued: "What's interesting about this is the more it goes up in price, the more the market cap goes up, the more financial institutions need to have it. Its price-performance also draws more interest."
Reasons for price booming
He also made sure to highlight the fact that his price prediction for Bitcoin relies on the stock-to-flow model among other valuation modeling methods, all of which point to a $1 million Bitcoin by 2025-26.
"I've come at this in a number of different ways. One, is there's somebody you can find on Twitter called Plan B… and he analyzes the stock-to-flow model, which means you look at the amount of supply over time of an asset and how it affects the price. It's scarcity essentially," he said.
He continued and said: "It's the same way that gold works, diamond works, things like that work… rare assets. And it becomes relatively predictable. That predictability would suggest that we might get somewhere like $1 million by 2025-26."
We suggest that you check out the complete article posted by the Daily Hodl in order to learn more about what he had to say.
At the moment of writing this article, BTC is trading in the green, and the coin is priced at $33,822.42.