Bitcoin could be ready to explode in June, according to the latest reports. Check out the news about the matter below.
Bitcoin to explode in June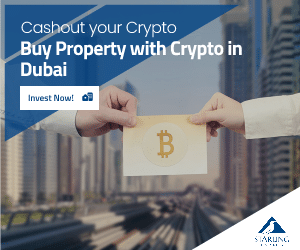 According to a popular on-chain analyst, there is an indication that Bitcoin (BTC) may experience a surge in value this month.
A well-known analyst named Willy Woo has shared with his one million Twitter followers that Bitcoin's cost-basis analysis suggests a potential rally for the leading cryptocurrency in June.
Investors pay a price to acquire an asset like Bitcoin, which is referred to as the cost basis.
"Cost basis analysis showing upside looking better than downside.
Summer months are typically flat or bearish, but every June inside the re-accumulation phase has been bullish, we're in one such window.
There's a window for BTC to rip in June. My educated guess would be a week away for the opportunity to open. Let's see."
According to Glassnode founders Jan Happel and Yann Allemann, individuals who are trying to short BTC at present are considered "desperate" and would be better off concentrating on artificial intelligence (AI) and liquid staking derivative (LSD) altcoins.
"Looking for more reasons to short BTC is a sign of desperation. Time is better spent focusing on AI and LSDs driven alts."
According to US Senator Elizabeth Warren, cryptocurrency is being used to enable various illegal activities and illicit financial transactions.
According to the Massachusetts Senator, cryptocurrency is being utilized by "rogue nations," oligarchs, and drug dealers to finance their unlawful activities.
A bill has been proposed by a prominent cryptocurrency critic to tackle the unlawful utilization of digital assets.
"Did you know that rogue nations, oligarchs, and drug lords use crypto to launder billions in stolen funds, evade sanctions, and finance terrorism? It's a big problem, but one we can fix."
She continued and said this:
"I have a bill that will close loopholes and apply common-sense rules to the industry."
In December 2022, Warren proposed the Digital Asset Anti-Money Laundering Act of 2022, which seeks to enforce money laundering regulations that are applicable to the conventional financial system onto the crypto industry.