Bitcoin is about to get a new great catalyst and in this article, we'll analyze it. Check out the latest reports below.
New catalyst is about to boost Bitcoin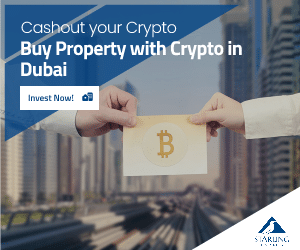 A trader and analyst who took a long position on Bitcoin (BTC) as it bottomed out in 2022 is expressing bullish sentiment on the flagship crypto asset.
Pseudonymous analyst DonAlt said recently that the troubles being experienced in the banking industry are a bullish catalyst for Bitcoin.
"Given the macro background that we have, which is basically a lot of faith in banks being destroyed right now, a bunch of people are actually thinking that we are going to get 2008-style bank collapse again. I'm not necessarily in that group but I'm no banking expert. So for me, it doesn't really matter. I doubt it. Honestly, I think we're going to get a bunch of government interventions as we did in America…"
He continued and said the following:
"And that's basically like it's a really bullish thing for crypto. It's basically what Bitcoin was made for. Bitcoin was born through the anger of 2008. Satoshi was very, very angry at how everything was playing out back then. And that's why Bitcoin was created. And having the same thing happen again is obviously fundamentally bullish."
DonAlt, however, says that a bank run would have a short-term negative impact on the crypto markets.
"Problem is if you truly get a bank run and banks collapse everywhere, that's going to have like a little bit of, it's going to drag the market down. It's going to drag everything down. that's going to drag, in the short term, Bitcoin down…"
Regarding the price of Bitcoin today, at the moment of writing this article, BTC is trading in the green, and the king coin is priced at $26,864. Stay tuned for more crypto news.