Despite the latest disaster involving FTX that the crypto space saw recently, there are still optimistic predicitons that are taking place in the crypto space lately. Check out the latest reports below.
New optimistic BTC prediction is out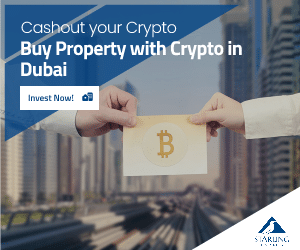 According to the latest reports, it's been revealed that venture capitalist Tim Draper is doubling down on his prediction that Bitcoin (BTC) will reach a price of more than $250,000. This means a meteoric ascent of over 1,400% from the king crypto's current value.
In a new Bloomberg interview, Draper revealed the catalyst that fuels a Bitcoin rally to $250,000.
"The reason it gets to $250,000 and probably beyond is that it will take a moment when you can buy your food, your clothing and your shelter all in Bitcoin."
He continued and explained the following:
"And here are the statistics that I know: women control 80% of retail spending. And that's usually the food, the clothing and the shelter. And women only have, way back it was like one in 14 Bitcoin wallets, and now it's one in six."
He said that when women realize that they can get a discount by paying in Bitcoin, when retailers realize they can double their profits by accepting Bitcoin, it's going to move "pretty quickly."
The truth is that the mass crypto adoption has been going great despite the negative issues that have been happening in the crypto space.
It's also important to note the fact that back in May, the prominent venture capitalist reasserted his prediction that Bitcoin will eventually hit the $250,000 price level.
What's next for Bitcoin
At the moment of writing this article, BTC is trading in the red, and the king coin is priced at $16,534.
Not too long ago, we were revealing that a popular crypto strategist is mapping out what's in store for Bitcoin (BTC) after the implosion of crypto derivates exchange FTX.
Pseudonymous analyst Cred said that in the aftermath of FTX's collapse, only two price levels matter for Bitcoin.