Bitcoin will be surging in the next two years, according to the latest reports. Check out the new predictions below.
Bitcoin will surge in the next 2 years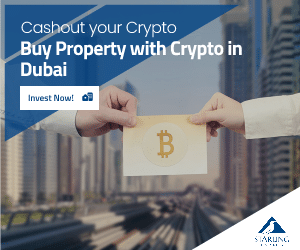 According to macroeconomics commentator and author Lyn Alden, Bitcoin (BTC) is poised for a bullish surge in the coming months.
Speaking in a recent interview with David Lin, Alden expressed a "pretty high conviction" that Bitcoin's value will increase in the next two years.
However, she also cautioned that in the short term, Bitcoin may experience fluctuations and could potentially trade in a range.
"I think the next two years, supply is going down and probably demand being flat up which should be constructive for price.
Now it's come very far in a short period of time… it could fall 20%, it could retest its $31,000 breakout, it could go sideways for three months in a choppy band."
Bitcoin's current trading price is $37,392, which is up by approximately 20% from the $31,000 resistance level that it overcame in late June.
Looking ahead, Alden believes that Bitcoin has the potential for bullish momentum in the coming months.
In the spring of 2024, Bitcoin is scheduled for another supply halving, which will result in a supply shock while demand remains steady.
It is also worth mentioning the fact that if the spot exchange-traded fund (ETF) receives the blessing of BlackRock, it could potentially drive more demand.
This could provide an easy way for existing trillions of dollars of certain types of locked-up capital to have a liquid vehicle to invest in.
Bitcoin to see parabolic moves
During a recent strategy session, the host of InvestAnswers addressed his 452,000 YouTube subscribers stating that the king of cryptos, Bitcoin (BTC), is in the initial stages of a parabolic move to the upside.
According to him, this is partially driven by the poor financial decisions of governments.