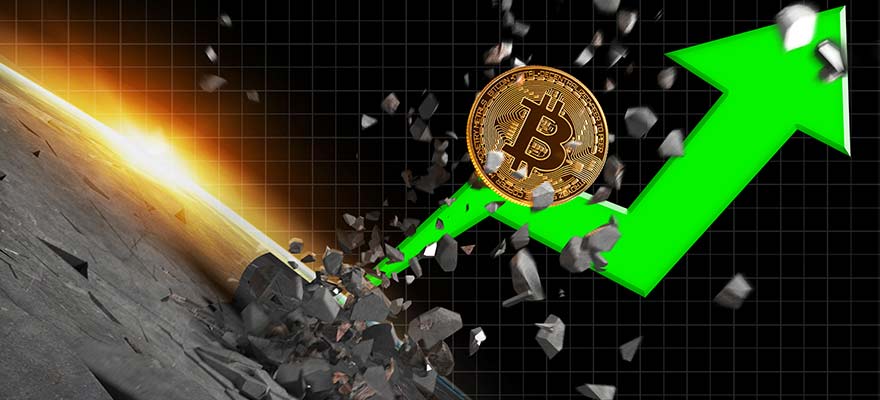 Bullish predictions about he price of Bitcoin are flooding the crypto space these days. One notable one is the predictions coming from the billionaire venture capitalist Chamath Palihapitiya.
He believes that soon, Bitcoin will be able to surpass $200k.
Bitcoin is on its way to new heights
The founder and CEO of Social Capital said in a new CNBC interview that Bitcoin is on its way to new heights as people start to realize that Bitcoin can offer them insurance in a politically and economically unstable society.
"Can you play the clip in 2012 and 2013 when it was at $200, and everybody was laughing at me on CNBC every time I would talk about Bitcoin? Where is it going? It's probably going to $100,000, then $150,000 then $200,000."
Palihapitiya said that Bitcoin's properties as a scarce asset that's largely uncorrelated with the macro economy will continue to fuel its rise amidst rising economic uncertainty.
It's also important to note that the timing of his prediciton is unknown.
"In what period? I don't know – five years, ten years, but it's going there, and the reason is because every time you see all of this stuff happening, it just reminds you that… our leaders are not as trustworthy and reliable as they used to be. And so just in case, we really do need to have some kind of insurance we can keep under our pillow that gives us some access to an uncorrelated hedge."
At the moment of writing this article, BTC is trading in the green, and the coin is priced at $40,778.05.
Large institutions are fueling Bitcoin boom
During a new CNBC interview, Alli McCartney, a managing director at UBS Private Wealth Management, said that interest in Bitcoin from wealthy and sophisticated investors is booming.
The mainstream adoption of Bitcoin and crypto has been the most important goal of the crypto space and now, this is becoming a reality.