It seems that Bitcoin has been seeing a lot of traffic these days. Check out the latest details about the issue below.
Bitcoin traffic surges, but is this a good sign?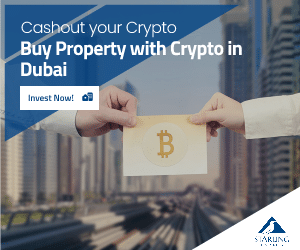 It seems that Bitcoin is seeing a lot of traffic these days. As the online pubcalition Blockworks notes, block sizes, mempool transactions, hash rates and fees — they're all trending up.
"A recent fee spike on the Bitcoin network was — fortunately for users — a brief outlier, apparently caused by a BRC-20 NFT craze that subsided within the span of a few days. Still, transactions and fees continue climbing on the network with an increased activity that now extends beyond purely trading and storing value," the online publication mentioned.
It's been also revealed the fact that the increasing block sizes and jumps in transaction fees appear to be the result of activities that are usually more at home on rival network, Ethereum.
"Due to its baked-in virtual machine design, utilities like NFT minting and DeFi trading are commonplace on Ethereum. The Bitcoin network, on the other hand, only enabled similar capabilities as a sort of add-on through the Taproot upgrade in 2021," the same online pubcalition wrote.
Avi Felman, head of digital asset trading at GoldenTree Asset Management, and Jonah Van Bourg, Cumberland's global head of trading, spoke to Blockworks and addressed the situation of Bitcoin and Ethereum.
"And it also deteriorates the user experience," Van Bourg said, referring to the recent withdrawal suspension of Bitcoin on Binance.
The largest crypto exchange was forced to pause BTC withdrawals and hike fees to allow the Bitcoin network to catch up on pending transactions.
"Stakeholders of ETH are aligned because they literally are staking it and earning the rewards and processing the blocks, constructing them."
We suggest that you check out the original article in order to learn more details about this.