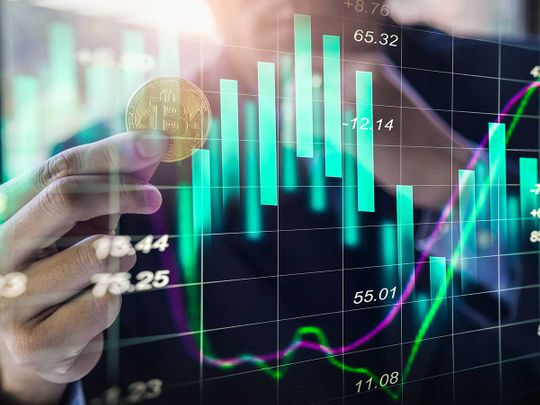 It's been just reported that Bitcoin whales are playing the market games flawlessly. They bought the Bitcoin dip during the market crash and the latest reports will probably shock you.
Check out what Santiment posted on Twitter:
🐳 #Bitcoin has recovered back to $50.1k Monday, and whale traders played the dip to perfection. Beginning during the dump to $43.5k, addresses holding 100 to 10k $BTC have accumulated 67k more $BTC after dumping the same amount before the price drop. https://t.co/TcTSKBy2v7 pic.twitter.com/JxZL7nGVwR

— Santiment (@santimentfeed) December 6, 2021
Santiment also posted the following message: "Tracking whale behavior is incredibly easy and profitable to do by following the leading indicators on @santimentfeed. Join as a PRO member today for a very affordable $44 a month, and instantly get hundreds of models to assist your trading."
At the moment of writing this article, BTC is trading in the red and the king coin is priced at $49,269.
Santiment also posted this relevant tweet:
📊 #Bitcoin is back at $48.2k, and its price is still +563% compared to where it was 2 years ago ($7.4k). This chart shows the progress of $BTC, compared to the #SP500 (+44%) & gold (+22%), indicating each sector's highs and lows over this timeframe. https://t.co/ae7cWVf2Ad pic.twitter.com/t5bXEWXetE

— Santiment (@santimentfeed) December 6, 2021
Bitcoin price predictions
There are all kinds of bullish Bitcoin predictions out there.
t's been revealed that the widely followed crypto analyst said that there's likely one technical catalyst that will send Bitcoin on a long-awaited parabolic rally.
The online publication the Daily Hodl notes that in a discussion with fellow crypto strategist Benjamin Cowen, pseudonymous analyst TechDev is showing a chart that he says hints when BTC will make a break into six-figure territory.
The same online publication notes that TechDev does the following:
"combines logarithmic growth curves with Fibonacci levels and lays them on top of a long-term Bitcoin chart with two-week candles."
The crypto market is being flooded with optimistic Bitcoin predictions.