Bitcoin's Functionality Goes Beyond Being A Hedge Against Inflation
2020 has been a terrible year for humanity, but the best year for Bitcoin and crypto.
The king coin proved a lot during this global crisis in the middle of which we are. After its price dropped below $4,000 back in March, the coin hit $20k a few days ago, breaking its ATH and even reaching above $24k.
At the moment of writing this article, BTC is trading in the red, and the digital asset is priced at $22,739.14.
Bitcoin has been getting massive interest from investors this year and analysts really wanted to highlight the fact that the 2020 BTC rally is completely different from the one in 2017 – now, there is a lot of institutional money involved, and the market is stronger than ever.
Bitcoin is more than a hedge against inflation
A  recent article, on Yahoo Finance, addresses the scenery in which BTC was able to boom so hard.
"We have a rapid rise in the bitcoin price, and coalescing institutional support from traditional investors and companies that see potential in crypto-assets and markets," the author notes.
The same article continues and notes, "On the other hand, we have conflicting economic and social trends. We have blind faith in the power of vaccines combined with rejection of the science of virus transmission; a monetary policy designed to encourage lending combined with banks that are unwilling to do so; growing interest in the value of emerging markets combined with the escalating risk of default; widening inequality combined with greater power of protest."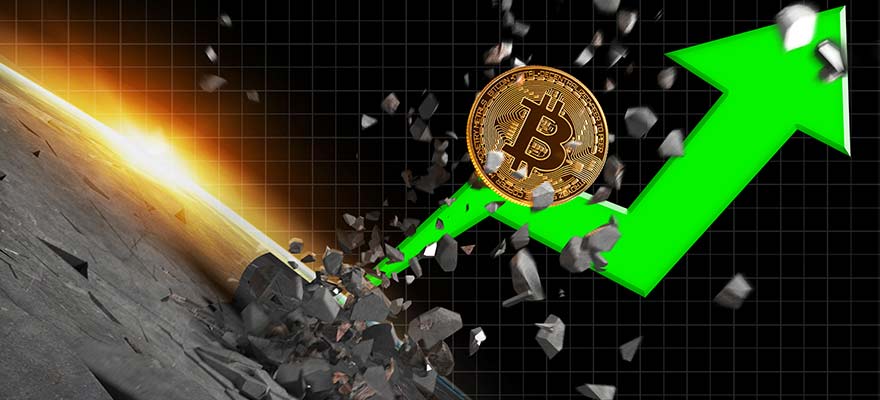 In the middle of this global uncertainty, Bitcoin becomes more than a hedge against inflation – more analysts have already called the king coin, "digital gold."
We suggest that you check out the complete article because it's filled with more interesting details.
Interest in Bitcoin is definitely on the rise these days, and even Elon Musk triggers some enthusiasm with his recent tweets about BTC.