The Bitcoin explosive predicitons continue, and the latest one claims that the most important coin out there could see an explosion to six figures. Check out the latest reports about this below.
Bitcoin could reach six figures in price soon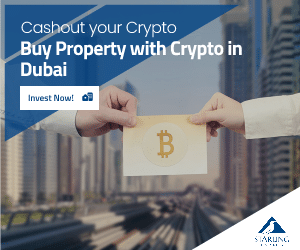 Jack Mallers, the CEO of Lightning Network wallet Strike, believes that Bitcoin (BTC) could experience a significant surge in value, reaching a six-figure price point.
In a recent interview with Fox Business, Mallers explained that he sees Bitcoin eventually being worth hundreds of thousands of dollars per coin.
He attributes this potential increase to the mounting debt of the US government.
"Oh my gosh, this thing is going to hundreds of thousands of dollars per coin. The US government is in so much debt. The way I think about Bitcoin's price is [it] equals technology plus fiat liquidity, so it's going to go up because it's innovative tech and it's better money."
The notes continued and explained the following:
"But what really shoots it up at a neck-breaking pace is when our government is tens of trillions of dollars in debt and has to roll that debt over so they got a lot of money to print and financial assets are going to soar. Bitcoin goes up the most because it's the hardest to make more of."
According to Mallers, the government will continue to print money to support the economy instead of implementing a hard reset.
This decision will cause assets such as stocks, cryptocurrencies, and gold to soar in value.
Mallers further explains that by printing money, the government is essentially taking away the value of US dollars from those who hold them.
Therefore, to protect oneself, it is advised to invest in assets other than dollars.
This is where the S&P 500, gold, and Bitcoin come into play, as they are expected to see a surge in value over the next two years.
At the time of writing, Bitcoin was trading at $37,028, with a slight increase in value over the last 24 hours.