Bitcoin's Realized Capitalization is Currently Above Its 2017 All-Time High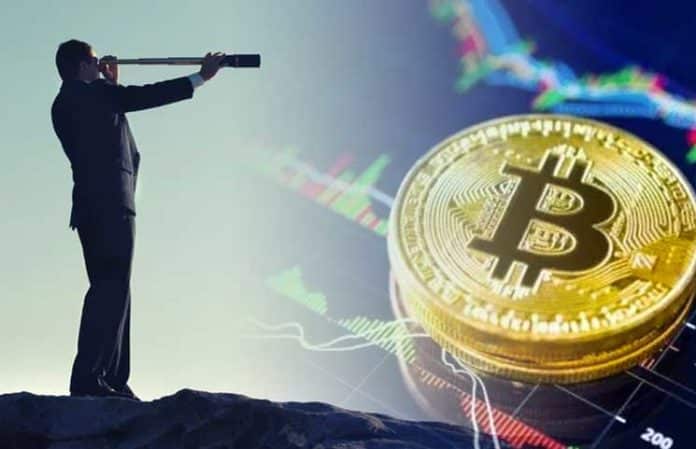 Glassnode, the renowned crypto market data provider, has revealed new information that shows Bitcoin's (BTC) realized capitalization has enhanced by more than 50 percent since registering its all-time high of $20,000 at the end of the year 2017.
The realized capitalization metric calculates the value of each BTC when it was last moved on-chain, which allows analysts to estimate the aggregate cost-basis of market participants.
Still, coins on centralized exchanges are not considered in the metric, suggesting that the data is probably more precise in terms of the cost-basis of long-term investors rather than intra-day speculators.
Bitcoin's realized capitalization is currently registered at $115 billion, $43 billion more than the all-time high cap it had in 2017. The king coin's current $190 billion market capitalization hints that the BTC holders see an aggregate profit of 65 percent.
Coinmetrics' chart shows that realized capitalization continued to increase more in the early months of 2018, leading to test $90 billion three times between January and May despite prices having plummeted below $10,000.
While pre-halving rumors made Bitcoin's realized cap increase by 6 percent in this year's second quarter, the dramatic Black Thursday crash immediately reversed 2020's gains. Since May, the coin's realized cap has slowly trended upwards.
As per crypto data providers IntoTheBlock, over 72 percent of crypto addresses are currently profitable, with the largest amount of investments having been made in the $1,040 to $5,285, and $8,450 to $9,560 price ranges.
Different from Bitcoin, Ethereum's (ETH) realized capitalization of $26.3 billion still has a long way until it reclaims its past unprecedented highs, and it is currently found 25 percent lower than its 2018 record of $35 billion.
Ether's realized cap also saw a much longer downtrend than Bitcoin, having registered a local low of $22.4 billion during mid-April of this year. As per Intotheblock, 62 percent of ETH is currently seeing a profit, the largest share of which was bought for less than $160.