The recent meteoric rise of bitcoin as it surpassed $3,000 a coin coupled with continued strong prices for Etherium has resulted in the overall Cryptocurrency Market Cap surpassing $120 BLN. This represents an all new high for Cryptocurrency Markets beating out the $100 BLN reached in June.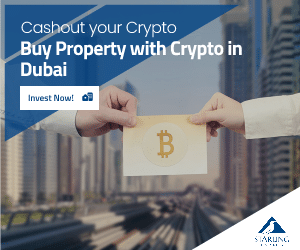 The Cryptocurrency Markets has been extremally volatile in recent months making the stock market seem calm in comparison; the dip in Bitcoin in July caused the entire Cryptocurrency Markets to go as low as $63 BLN total in July before making another huge leg up. To get a sense of just how much volume the Cryptocurrency Markets are seeing now consider that over the past 24 hours alone a further $4.3 BLN of cryptocurrency has changed hands.
While Bitcoin continues to be the main driver in the Cryptocurrency Markets the coins dominance has eroded over time as a host of new coins are coming to market; some valuable and some that will soon be worthless. Currently Bitcoin (BTC's) accounts for about 47% of the total Cryptocurrency Markets.
The recent rise of Bitcoin comes on the heels of increased optimism following a bitcoin fork at which time a new was created without disrupting the larger bitcoin network. The Bitcoin fork resulted in massive media exposure to Bitcoin and many analysts are suggesting that is part of the reason for the recent rally.
Helping the Cryptocurrency Market Cap over the $120 BLN mark were primarily Ether as well as Bitcoin Cash, NEM, IOTA and NEO (formerly Antshares). According to CoinMarketCap, there are currently 1,037 different types of cryptocurrencies, 626 of which have listed market caps of at least $100k.
To break it down, Bitcoin still represents the lion's share of the market currently accounting for $55 BLN. Etherium is a distant second with a current market cap of $25 billion. Also pushing the Cryptocurrency Market Cap higher are 7 other cryptocurrencies with market caps that are currently over a billion. These include IOTA at $1 BLN. Etherium Classic at $1.5 BLN, Dash at $1.5 BLN, NEM at $2.5 BLN, Litecoin $2.5 BLN, Bitcoin Cash at $5 BLN and Ripple at $7 BLN.
Where did all these new Cryptocurrency come from?
Bitcoin of course was started back in 2009 by Satoshi Kakamoto according to many and is the standard Cryptocurrency and by far the most popular. The coin features innovative blockchain technology and has transformed into a global phenomenon.
Ethereum with a current market cap of $25 BLN holds a commanding lead of its closest competitors and may prove as the choice for Businesses with its intuitive contract capabilities as well as significant corporate backing.
Riple with a current market value approaching $7 BLN has already been integrated into many payment systems and some global banks. The Cryptocurrency has established itself in recent months.
Dash is gaining popularity among "dark web" users for its speed and anonymity and Litecoin is the invention of a Google employee Charles Lee in 2011 with many similar traits to bitcoin. There is also NEM, a Japanese cryptocurrency known for its algorithm that has recently gained importancee.
Both bitcoin and Ethereum both have sister currencies known as Bitcoin Cash created on August 1 as well as Ethereum Classic following a split in the Ethereum market.