The crypto market looks bloody today, following yesterday's drop in  price of Bitcoin.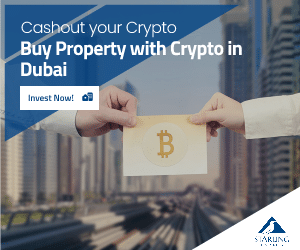 At the moment of writing this article, BTC is trading in the red and the king coin is priced at $9,026.15.
It's been revealed that the success of Bitcoin is viewed as financial doomsday insurance by a 43-year-old billionaire, venture capitalist and chairman of spaceflight company Virgin Galactic, Chamath Palihapitiya, according to the latest reports coming from the online publication the Daily Hodl.
Investors should put 1% on their portfolios in Bitcoin
He says on the Unchained Podcast that investors should invest 1% of their portfolio to BTC and hope it never pays off.
"I just think that if people have been hard-working, with their heads down, they should have an opportunity to make sure that they don't get wiped out if the government itself just continues to make a string of bad decisions that then have rising consequences," he said.
He continued and explained: "And Bitcoin, to me, is the only thing that I've seen so far that is really fundamentally uncorrelated to that decision-making process and to that decision-making body. Because at the end of the day, any other asset class – equities, debt, real estate, commodities – they're all tightly, tightly coupled to a legislative framework and an interconnectedness in the financial markets that brings together many of the governments that are sort of behaving this way."
He highlighted that it's advisable that people take 1% of their portfolio and put it in Bitcoin and never look at it, hoping that it goes to zero.
Other than this, he said that Bitcoin is a good hedge against traditional assets.
Also, it's been reported that Bitcoin's low volatility means something important – we're in the fifth week of low-volatility, and this is quite similar to when Bitcoin rallied by more than $2,000 back in October 2018.