It has been revealed that there is a specific factor that is now preventing the spot Bitcoin ETF approval. Check out the latest reports about this below.
Spot BTC ETF approval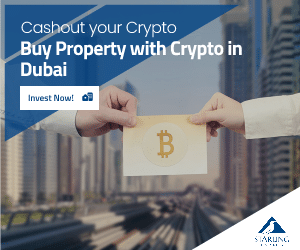 According to Mike Belshe, the CEO of BitGo, the lack of a spot Bitcoin ETF in the US is due to political reasons rather than legal ones. Belshe believes that political pressure and influence from certain figures in Washington, such as Senator Elizabeth Warren, are preventing the approval of a Bitcoin ETF.
Despite no changes in the laws or regulations, Belshe suggests that politics are making it difficult to predict whether a Bitcoin ETF will be approved by the US Securities and Exchange Commission.
Belshe believes that in order to uphold America's economic competitiveness and the US dollar's global reserve currency status, it is crucial to establish clear and easily understandable regulations.
He emphasizes the importance of having legislation that lays out these regulations and states that rules should not be altered without changing the text. Belshe believes that this concept is straightforward and should be supported by both Democrats and Republicans.
New Bitcoin prediction is out
In an update on Bitcoin's on-chain activity, Jamie Coutts, a crypto market analyst at Bloomberg Intelligence, has revealed that BTC is displaying historic strength in two key metrics despite its low prices.
According to Coutts, the number of "HODLers" (BTC holders who rarely sell) has reached an all-time high, as have the transactions on the Bitcoin blockchain.
However, Coutts also notes that the median value of each transaction has decreased by 98.4% in the last three years, its lowest point since 2013. Despite this, Coutts believes that blockchain activity is on the rise, but BTC's economic value is currently struggling.
"Bitcoin on-chain update:
HODLers are at all-time highs.
Transactions are at all-time highs.
Active entities in 85% percentile of last five years.
Value $ moving down 30% in 12 months.
Median Value $7.72 – lowest since 2013!"