It's been just revealed the fact that BitMEX just addressed three potential scenarios for crypto in 2023. Check out the latest reports about this below.
3 predicitons for 2023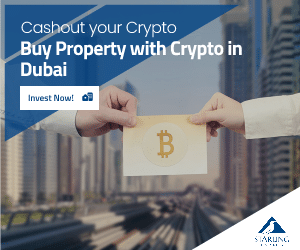 It's been just revealed the fact that the crypto asset exchange BitMEX is unveiling its forecast for crypto this year as the market faces a potential change in the macroeconomic landscape.
In a new blog post, BitMEX explained the fact that the crypto could take three different routes this year depending on the policies enacted by the Federal Reserve and other regulatory agencies.
In scenario one, the exchange explained the fact that crypto might witness a recovery in risk appetite should the Federal Reserve take a step back in hiking interest rates.
According to BitMEX, a Fed pivot could open the floodgates for global capital markets and trigger a rally for risk assets, including BTC and ETH.
"With the crypto industry having learned the lessons of 2022 (notably those taught by entities including Three Arrows Capital, FTX and Genesis) and ridding itself of badly run businesses and suspect models, we should see a swift and healthy rebound in high-quality assets, such as Bitcoin and ETH."
BitMEX also highlights that scenario one is their core hypothesis based on various economic forecasts. More than that, it also addresses the possible deceleration of inflation.
Regarding the scenario two, BitMEX says that crypto could face an extended bear market if inflation remains persistently high, forcing the Federal Reserve to continue raising interest rates.
According to the exchange, this scenario seems less likely. It's also important to note the fact that inflation is starting to show signs of slowing down.
For the third scenario, BitMEX sees crypto becoming a safer asset class. This will be happening as the government creates policies that protect investors.
Stay tuned for more news and make sure to check out the latest reports from the crypto space.